The Fourth of July is a popular holiday for families to gather over the long holiday weekend and celebrate our country's independence. The Greater Boston area provides an endless list of Fourth of July events to attend over the three-day weekend. We wish you an enjoyable holiday weekend. Please celebrate responsibly and do your part to avoid a drunk driving car accident in Boston or anywhere else in Massachusetts.
According to Fox Business, the Fourth of July is the deadliest time of the year to be on our roadways. Every year, more people die on because of traffic accidents than during any other holiday period. The upcoming holiday weekend will kill more people in drunk driving accidents than even New Year's Day.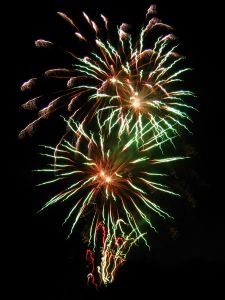 Our Boston Drunk Driving Accident Lawyers urge all motorists to be extra cautious during this Fourth of July weekend. We not only ask you to not drink and drive, but we ask you to be on the lookout for motorists who may be intoxicated behind the wheel. With cooperation from everyone, we may be able to increase safety on our roadways and reduce the number of fatal holiday traffic accidents.
According to the National Highway Traffic Safety Administration (NHTSA), the Fourth of July has been the most deadly holiday on our roadways almost every year for the last 25 years. On average, more than 50 percent of all fatal traffic accidents that happen on the Fourth of July are alcohol related.
The most recent traffic accident data for this holiday weekend, which is from two years ago, concludes that 491 people died in car accidents over the three-day Fourth of July weekend. Of these 491 deaths, more than 40 percent of them died as a result of alcohol-impaired driving.


It's true that most people think that New Year's Day, or rather late New Year's Eve, is the most deadly time on our roadways. For this reason, a lot of people stay off our roadways during this time. Most people don't fear drunk driving accidents as much during the Fourth of July, which is why more motorists turn up on the road during this time.
"Drunk driving is a major public safety threat that still claims thousands of lives every year," said U.S. Transportation Secretary Ray LaHood. "Many states continue to step up their efforts to get drunk drivers off our roads, but the numbers tell us we have to do more."
Drunk driving accidents on holiday weekend produced these fatalities in 2009:
-Fourth of July (3-day period): 410 deaths, more than 40 percent alcohol related.
-Labor Day (3-day period): 360 deaths, 38 percent alcohol related.
-Memorial Day (3-day period): 473 deaths, 42 percent alcohol related.
-New Year's (4-day period): 468 deaths, 40 percent alcohol related
-Thanksgiving (4-day period): 411 deaths, 34 percent alcohol related.
-Christmas (3-day period): 262 deaths, 37 percent alcohol related.
Our Boston drunk driving attorneys wish everyone a safe and happy Fourth of July and ask that you be sure to designate a driver if you're going to be drinking.
Here's what you should do if you think you see a drunk driver on our roadways this weekend:

-Try to get the make, model, color and license plate number of the vehicle. Don't get close to the vehicle to do so. Keep your distance.
-Call police and tell them the vehicle information along with a description of the driver if possible.
-Tell dispatchers the location of the vehicle and the direction it's headed.
-Let law enforcement handle it from here. They are trained for these situations and ask that you do not take matters into your own hands.
By reporting a drunk driver this holiday weekend you might just be helping to save the life of an innocent motorist.

If you or a loved one has been involved in an accident with a drunk driver in Massachusetts, contact the drunk driving accident lawyers at Jeffrey Glassman Injury Lawyers for a free and confidential consultation to discuss your rights. Call 877-617-5333.
More Blog Entries:

MADD Looks to Tougher Laws to Prevent Drunk Driving Accidents in Massachusetts, Boston Drunk Driving Accident Lawyer Blog, June 30, 2011
Officers Lauded for Efforts to Reduce Drunk Driving Accidents in Boston, Boston Drunk Driving Accident Lawyer Blog, May 26, 2011