The U.S. Coast Guard is warning all boaters of the increased risks for boating accidents in Massachusetts and elsewhere along the Northeastern United States during the upcoming holiday weekend. The Fourth of July not only brings out the most boaters, but it also holds the tragic distinction for being the deadliest time on our waterways.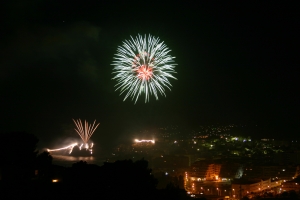 Over the last 12 Fourth of July holidays, 40 deaths have occurred on our local waters. Boaters of all types are at risk. Of these 40 deaths, 21 happened in motorboats, seven on personal watercraft, seven in canoes, three on sailboats and one each from aboard a pedal boat and a rowboat.
Our Boston personal injury attorneys would first of all like to wish everyone a happy Fourth of July. We'd now like to take the time to ask everyone to be extra safe on our waterways over this three-day weekend. Not only do we experience the most fatal accidents on our roadways during this time period, but we also experience the most boating fatalities as well.
Just as motor-vehicle drivers are asked to not drink and drive, boaters are asked the same. A majority of boating accidents that have occurred during this holiday period involve an intoxicated driver.
"Alcohol has been involved in 45% of our Fourth of July holiday fatalities," said Al Johnson, the recreational boating specialist for the First Coast Guard District in Boston., "and it impairs your ability to operate a vehicle or vessel. If you plan to use alcohol to fuel your high-spirited celebration of our country's independence, be realistic and responsible – stay off the road, stay off the water."
Your best boating insurance for surviving sudden water emergencies is just to simply wear a life jacket. It is required by law that each boat holds a life jacket for every passenger on the boat.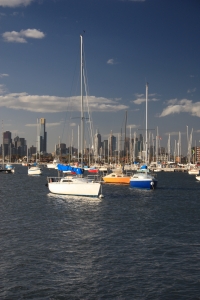 "On the brighter side and with nice summer weather forecasted for the weekend, whether you're captain of your vessel, a ride-along passenger, an experienced sailor or casual paddler, awareness is the key ingredient for this holiday period," said Johnson.
The Coast Guard is asking that all boaters that are planning on venturing out on the water this Fourth of July weekend practice safe boating habits — please be responsible and prudent mariners. They also ask that you save the alcohol for when the trip is complete and maintain a constant safety vigil.
Discover Boating offers these tips to boaters to help them to enjoy a safe and relaxing holiday weekend:
-Keep an eye on the weather. Always check weather conditions before venturing out on the water. If you've already set sail and you notice darkening clouds, volatile and rough changing winds, or sudden drops in temperature, play it safe and get off the water.
-Use your head. Common sense may be one of the most important parts of boating safety. You should always operate at a safe speed, especially in crowded areas. Stay alert and steer clear of large vessels. Respect buoys and other navigational aids. These devices have been placed there to help keep boaters safe.
-Designate an assistant. Make sure that there is another person on your boat that is familiar with all aspects of your boat's handling, operations, and other boating safety tips.
-Make sure you've got your life jackets. The majority of drowning victims are the result of not wearing a life jacket at the time of a boating accident.
-Stay sober. Keep the alcohol for later. Your chances of being involved in a boating accident doubles once alcohol is involved. A number of studies conclude that the affect of alcohol is exacerbated by external effects such as sun and wind.
-Take advantage of a free vessel safety check. The U.S. Coast Guard offers free boat examinations to help you make sure that you've got all of the safety equipment that is required by state and federal regulations. They also help you to make sure that your equipment is in good working order.
"You can relax and enjoy your time on the water, but be aware of what's going on around you, the weather, the status of your vessel and passengers, as well as the proximity of other vessels – be prepared," said Johnston.

If you have been injured in a Massachusetts boating accident, contact Jeffrey Glassman Injury Lawyers for a free and confidential appointment to discuss your rights. Call 877-617-5333.
More Blog Entries:
Boston boating accident grounds ferry on Fourth of July weekend; 174 people evacuated, Boston Personal Injury Attorney Blog, July 6, 2010
Enforcement aimed at reducing Massachusetts boating accidents over Fourth of July weekend, Boston Personal Injury Attorney Blog, June 29, 2010
Drunken boating targeted in effort to reduce Massachusetts boating accidents, Boston Personal Injury Attorney Blog, June 3, 2010