A drunk driving accident in Boston landed one man in jail after he ran into a street sign on Keystone Street and then tried to flee the scene, according to the West Roxybury Patch. The driver reportedly had a .22 blood alcohol content (BAC) reading. The state's legal BAC level is .08.
Witnesses to the accident stopped and detained the suspect while they called for police and waited for them to arrive on scene. Police report that the driver smelled of alcohol and had red, glassy eyes when they arrived. Although it was already obvious, the driver admitted to officers that he had been drinking that evening.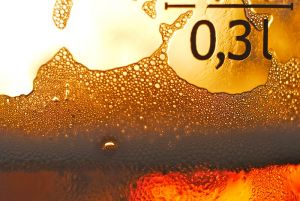 Our Boston drunk driving accident attorneys are thankful that no one was injured in this incident, but that's not always the case. Unfortunately, drunk driving accidents often times result in serious, if not fatal, injuries. These injuries sometimes happen to innocent motorists. These drunk driving accidents account for roughly a third of all traffic accidents in the United States. They are entirely preventable with the proper enforcement and driver effort.
The drunk driver was taken into custody by offers and transported to District E-5 to be booked. He has been charged with driving under the influence of alcohol. His vehicle was towed from the scene and police report that his vehicle had extensive damage to the front end from that collision with the street sign.
Luckily, it was the drunk driver's vehicle and the street sign that were damaged in the accident, but the fact is many motorists and innocent residents are usually the victims in these types of accidents.
The National Highway Traffic Safety Administration (NHTSA) reports that nearly 11,000 motorists were killed in traffic accidents that involved an alcohol-impaired driver in 2009 alone. The agency calculates that to being one person is killed in a drunk driving accident every 48 minutes.
Most drunk driving accidents happen during the daytime hours. Surprisingly enough, most of them happen during weekdays rather than weekend days. Drivers ages 21- to 24-years-old make up the age group with the highest percentage of drivers that are involved in fatal drunk driving accidents. Nearly 150 people were killed in Massachusetts because of car accidents that involved an impaired-driver in 2009.
For a motorist's first drunk driving offense, they can expect to spend no more than 2 1/2 years in the jail. They can also be slapped with a fine ranging anywhere between $500 and $5,000. Lastly, they can have their license suspended for 1 year.
But regardless of fines, fees, jail time and other punishments, nothing can bring back the life of a person that has been killed in a drunk driving accident, nor can it undo any of the damage that has been done both physically and mentally to the families of innocent victims. Talk with your teen drivers, friends and family and make sure they drive safe because the criminal penalties often aren't a deterrent to drunk drivers. Let's work together to keep our roads safe from drunk drivers.

If you or a loved one has been involved in an accident with a drunk driver in Massachusetts, contact the drunk driving accident lawyers at Jeffrey Glassman Injury Lawyers for a free and confidential consultation to discuss your rights. Call 877-617-5333.

Additional Resources:
Drunk Driver With a .22 Blood Alcohol Level Detained by Witnesses in West Roxbury, by David Ertischek, West Roxybury Patch
More Blog Entries:

MADD Looks to Tougher Laws to Prevent Drunk Driving Accidents in Massachusetts
June 30, 2011
Drunk Driving Accident in Boston Kills Two and Injures One
June 15, 2011
Drive-thru Serves Driver 11th OUI in Massachusetts
June 7, 2011