A 16-year-old boy was hit and killed by a drunk driver in Massachusetts last month as he was leaving a community picnic with a group of his friends. They were there at the gathering to enjoy the fireworks display at Mashpee High School, the Boston Herald reports.
The boy's peers told police that the drunk driver's SUV swerved and hit the young boy near the intersection of Old Barnstable Road and Leather Leaf Lane. The accused drunk driver allegedly left the scene after hitting the boy, but was later stopped by Mashpee Police as her car sat in a line of traffic that was leaving the fireworks show.
The boy's mother, Kelly Pearsall, stood at the Falmouth District Court the day after losing her son and watched the drunk driver be arraigned on motor vehicle homicide charges.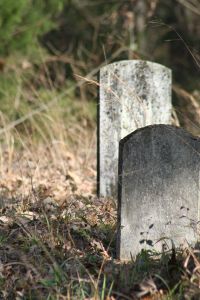 Motor-vehicle accidents that involve a drunk driver have a good chance of producing deadly results. These fatalities are completely preventable. Many times, the people who suffer from these accidents the most are the innocent and sober ones. Our Boston drunk driving accident attorneys understand that innocent children are oftentimes the victims of these careless crimes.
"It's ironic that at the same time she is here, exactly to the minute, my son was donating his heart," said Pearsall.
The drunk driver was former police dispatcher Monica Mitchell. She is currently employed by the Housing Assistance Corporation on Cape Cod.
After the arraignment, District Court Judge Joan Lynch released her on own recognizance.
The drunk driver is scheduled to appear back in court for a pretrial hearing on August 10th. She faces charges of motor vehicle homicide while under the influence of alcohol and driving to endanger, leaving the scene of personal injury accident resulting in death, a marked-lanes violation and a separate charge of driving to endanger.
"This is all I have of him," Kelly Pearsall said outside the courtroom while clinging on to her son's baby blanket. "I have this piece and he has a piece of baby blanket in his hand."
Unfortunately, children oftentimes are the ones injured in these drunk driving accidents. According to the National Highway Traffic Safety Administration, nearly 1,500 children under the age of 15 were killed in traffic accidents in 2009. Nearly 200, or 14 percent, of these fatalities were happened to child occupants of vehicles that were involved in accidents that involved an alcohol-impaired driver. Another 27 of these fatalities, or 15 percent, were child pedestrians or bicyclists that were struck by a drunk driver.
This is a tragedy that is tough to handle. But it should serve as a reminder and a lesson not to drink and drive in order to prevent these types of crashes in the future. If you feel uneasy about driving after drinking, call a cab. It could save a life.

If you or a loved one has been involved in an accident with a drunk driver in Massachusetts, contact the drunk driving accident lawyers at Jeffrey Glassman Injury Lawyers for a free and confidential consultation to discuss your rights. Call 877-617-5333.
Additional Resources:
Cops: Ex-dispatcher hit teen in fatal OUI, by Heather Wysocki, Boston Herald
More Blog Entries:
MADD Looks to Tougher Laws to Prevent Drunk Driving Accidents in Massachusetts, Boston Drunk Driving Accident Lawyer Blog, June 30, 2011
Drunk Driving Accident in Boston Kills Two and Injures One, Boston Drunk Driving Accident Lawyer Blog, June 15, 2011
Drunk Driver Kills Two Teens in alleged DUI Accident in Massachusetts, Boston Drunk Driving Accident Lawyer Blog, May 19, 2011