Deputy John Robert Kotfila Jr. had just received a 911 call about a wrong-way driver on a stretch of Florida highway. It was nearly 3 a.m. on a Saturday. He had just left a traffic crash investigation and spotted the vehicle, traveling east in the westbound lanes.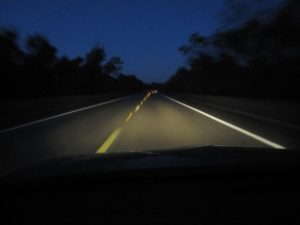 Another vehicle was ahead of the deputy. The wrong-way driver wasn't slowing. The 30-year-old deputy took quick action to get in front of the other vehicle and got her to slow down and move to the side of the road. The deputy and the wrong-way driver hit head-on. The 31-year-old wrong-way driver, who was drunk, died at the scene. The officer was pronounced dead at the hospital. The 41-year-old woman in the vehicle behind the deputy is convinced he took the action he did to save her life.
It was later revealed the wrong-way driver had been drunk.
Now, Kotfila's family is fighting for change in Massachusetts, his home state. Kotfila was originally from Falmouth. He worked as a crash investigator for the Hillsborough Sheriff's Office in south Florida at the time o the crash. His family gathered recently at the Massachusetts State House to press state lawmakers to pass a drunk driving law that would require in-vehicle breathalyzers for first-time DUI offenders in the Commonwealth. Continue reading