It's prom season.
High school students across the country are preparing for the biggest bash of the last four years, scouring for the perfect dress, the right date and all the best reservations. While students are generally most concerned with having a memorable night, parents want to make sure they remember it for all the right reasons.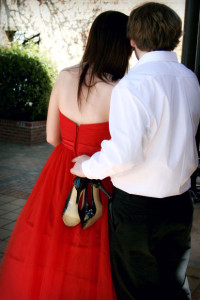 Far too often, prom night ends in tragedy for those who drink, take drugs and then get behind the wheel. Of course, it's not just prom night. Late spring is associated with an unusually high number of teen-related drunk driving car accidents. Part of that has to do with the fact there are so many back-to-back celebrations. Teens, who are still by virtue of their age inexperienced drivers, are emboldened by new-found freedoms and the prospect of new beginnings. And when youth are so focused on having a good time, the good judgment they may normally display can take a backseat – particularly when they are driving.
So what can parents do? 
The answer is it is a multi-pronged approach. First, understand that parents have more influence than they might think. Your kids listen to you, even if they don't act like it. Discuss with them the dangers of drinking and driving, note what you expect of them, outline the consequences if those expectations aren't met and help them make a smart plan.
Keep in mind too it's not only drunk driving that can be deadly, but distraction. Teen distracted driving is a huge problem as it is. On prom, your teen should be free to focus on the celebration. You can help by assisting them in making other arrangements.
Here are some safe strategies and driving alternatives:
Host an alcohol-free party. This is an option for parents who want to keep their kids off the road and ensure they are sober. This is where a group of parents are present (but not too present!) and teens have the option to stay the night.
Car service rental. This is perhaps one of the most popular options. You could rent the traditional limousine, party bus or a classic car. If that's not in the budget, consider arranging for a taxi, Uber or Lyft. This may not keep your teen from drinking, but at least it will keep him or her from driving, or getting in the passenger seat with a drunk driver behind the wheel.
Set the boundaries. Your teens need to know your rules. You need to know where they are and who they are with at all times. Ask who is driving and who they are traveling with.
Set a "No Questions Asked" policy. That means if your child feels they might be in trouble, they have a lifeline in you. They know they can call you – no questions asked – if they find themselves in a sticky circumstance. They are less likely to make a poor decision in order to avoid catching your wrath if they know you will come get them no matter what.
Stay connected. Make sure they have their cell phone on them and that you are in touch with them.
If you or someone you love has been injured a Boston drunk driving accident, call for a free and confidential appointment at (617) 777-7777.
Additional Resources:
5 ways to keep teens safe on prom night, April 2016, By RTV-6 ABC
More Blog Entries:
School Bus Driver Charged with Drunk Driving in Sturbridge, April 7, 2016, Boston Drunk Driving Injury Lawyer Blog