Sure, they call it the "drive-in," but they don't mean it literally.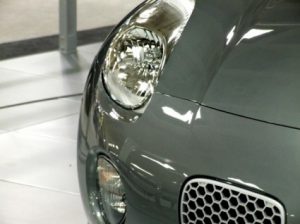 Police in Weymouth, Massachusetts say that's what happened recently when a drunk driver crashed into a drive-in restaurant and then took off.
The collision occurred around 2:45 a.m. at Jenna's Drive-In. The fire department first received word of a problem when a resident awoke to see a vehicle on fire in his front lawn. The resident rushed outside and spotted the driver, looking dazed still in the driver's seat. The resident shouted to ask if he was Ok. The driver then reportedly "just took off" on foot. The resident said he tried to stop him, but was unsuccessful. Authorities found the 29-year-old walking along a road a short distance away.
He was charged with DUI (second-time offense), and operating under the influence without a driver's license.
It's estimated the collision caused some $2,000 in property damage, though thankfully, no one was injured. Continue reading