"There are no set guidelines on this. There's no national standard on this," said Alex R. Piquero, a criminology professor at the University of Texas-Dallas, who has studied drunken driving for more than 20 years. "There is a lot of discretion. It's like a ref on the football field. Everyone holds on every play. Which one is the most egregious of the offense?"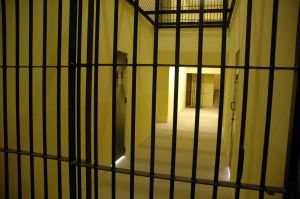 What Piquero is talking about is the location of a drunk driving bust and the affect that has on the punishments. When former NBA star and ESPN analyst Jalen Rose was sentenced after a drunk driving incident that happened back in March, one of the main factors in his punishment was the location of his arrest — the Detroit suburb of West Bloomfield, according to USA Today.
Many believe that if he was arrested for driving under the influence in a different location, his chances of going to jail would have been almost zero, according to Michigan state statistics. The outcome may have been much different if he were involved in a drunk driving accident in Massachusetts or elsewhere throughout the country.
Our Boston drunk driving accident attorneys report that Judge Kimberly Small sentenced him to 20 days behind bars in the county jail as it was his first offense. What we find most alarming about this scenario is that if the bust happened just down the road in Pontiac, MI., there would be been almost a zero chance of Rose being sentenced to any jail time at all, at least that's what statistics in Michigan state tell us.
The sentences for those who have been found guilty of driving while drunk resemble the real estate market: it's all about location, location, location!
There are only a few states, including Alaska, Georgia and Tennessee, where drunk driving are sentenced to mandatory jail time.
In states like Wisconsin, your first-offense of drunk driving isn't even considered a crime. It's more of a civil infraction in which the drunk is merely issued a ticket.
"There are no set guidelines on this. There's no national standard on this," said Alex R. Piquero, a University of Texas-Dallas criminology professor. Piquero studied the behavior of drunk drivers for over 20 years.
According to the National Highway Traffic Safety Administration, it is estimated that drunk driving traffic accidents took the lives of nearly 13,000 people in 2009 alone. Approximately 1.4 million people are arrested for drunk driving every year.
As of now, Massachusetts does not require first-time offenders to serve any jail time, but the court does require them to complete an alcohol education program.
National sentencing laws for drunk drivers could potentially reduce the risks of drunk driving accidents across the country. A number of studies have illustrated the effects of enforcement efforts and awareness campaigns. With a federal drunk driving sentence, drunk drivers may be less likely to hit the road.

If you or a loved one has been involved in an accident with a drunk driver in Massachusetts, contact the drunk driving accident lawyers at Jeffrey Glassman Injury Lawyers for a free and confidential consultation to discuss your rights. Call 877-617-5333.
More Blog Entries:
Winthrop Man with 7 OUI Convictions Faces an 8th Charge for Drunk Driving in Massachusetts, Boston Drunk Driving Accident Lawyer Blog, August 12, 2011
Massachusetts Bus Accident Reveals Driver's Lengthy Driving Record, Boston Drunk Driving Accident Lawyer Blog, August 3, 2011