A man from Lawrence, Massachusetts was recently stripped of his driving privileges — for life. He currently has nine drunk driving convictions on his driving record and is facing a tenth, according to the Eagle-Tribune.
The man was most recently arrested on the Ward Hill Connector. He has been arrested for drunk driving an even dozen times. He has been convicted of only nine of the charges. His license has been revoked for life because of these charges and to reduce the risks of a drunk driving accident in Massachusetts.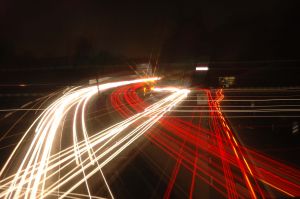 Our Boston drunk driving accident attorneys know how dangerous drunk drivers can be on our roadways. Oftentimes innocent motorists are killed as a result of the carelessness of these drivers. Stricter punishments for those who have been convicted of drunk driving may be one of the only ways to deter these individuals from repeating the offense.
The drunk driver from Lawrence had his license revoked not only because of the number of prior convictions, but also because he turned down a Breathalyzer test during the most recent traffic stop. The arrest was made back in mid June.
"His right to operate has been revoked for life on the basis of his refusal of a chemical test on that date," Nangle said.
The drunk driver has already been indicted. His case has been transferred from Haverhill District Court to superior court, where he faces severe punishment. His charges include driving under the influence with four or more previous convictions.
Massachusetts' drunk driving law says that the fifth or subsequent offense can result in a lengthy prison sentence.
The man has already entered a not guilty plea to the most recent charge in Salem Superior Court. He is still at the Middleton jail and is being held without bail. A spokesman for the District Attorney's Office says that the drunk driver will probably know the date of his trial within the next few weeks.
The man has drunk driving charges from 1962, 1971, 1976, 1980, 1983, 1984, 1988, 1990 and 2002.
The night in which he was arrested for the most recent drunk driving offense, local officers received a number of calls from concerned drivers reporting a vehicle swerving across lanes in Interstate 495. The drunk driver was already stopped on the side of the road when officers arrived.
The man has previously been charged with leaving the scene of an accident after he caused property damage and charges of driving so as to endanger, according to his driving record.

If you or a loved one has been involved in an accident with a drunk driver in Massachusetts, contact the drunk driving accident lawyers at Jeffrey Glassman Injury Lawyers for a free and confidential consultation to discuss your rights. Call 877-617-5333.
Additional Resources:
Repeat drunk driver loses license for good, by Paul Tennant, Eagle-Tribune
More Blog Entries:
Avoid License Revocation and Drunk Driving Car Accidents in Massachusetts, Boston Drunk Driving Accident Lawyer Blog, August 17, 2011
Police Crackdown through Labor Day Weekend to Reduce Risks of Drunk Driving Accidents in Massachusetts, Boston Drunk Driving Accident Lawyer Blog, August 16, 2011