Holidays bring out an increased number of intoxicated drivers throughout the country. More impaired drivers increase the risks of fatal drunk driving accidents in Massachusetts and elsewhere. Unfortunately, many innocent motorists are injured in these accidents. Recent reports illustrate more arrests in 2011 than in 2010.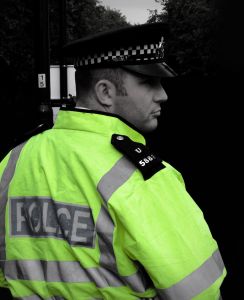 California was one of the states that recorded an increased number of intoxicated-driver arrests during the past Labor Day weekend than the holiday weekend from the year before. The California Highway Patrol and the Los Angeles County Sheriff report that there were more than 250 people arrested by officers for the suspicion of driving under the influence of alcohol from Friday to Monday over the Labor Day weekend. Less than 190 arrests were made the previous year. The agencies participated in the "Avoid the 38" holiday DUI task force program.
Our Boston drunk driving accident attorneys understand that this increased number of arrests foreshadows what is expected to come through the remainder of the year. Officers can always increase the number of paroling units, sobriety checkpoints and other programs, but the truth is that there will still be intoxicated drivers wandering our roadways. Increased number of arrests is usually the result of increased enforcement efforts.
As we continue on with the rest of 2011, we'll be celebrating important holidays and events such as football season, Halloween, Thanksgiving, Christmas and New Year's. All of these time periods attract a number of intoxicated drivers to our roadways. With the increased number of Labor Day arrests, officials believe that we can expect to see an active holiday season.
According to The Century Council, there were nearly 110 fatalities caused by traffic accidents involved at least one alcohol-impaired driver in 2009. More than 10 people that were under the age of 21 were killed in these types of accidents.
Of the fatal drunk driving accidents, more than 70 percent of them were caused by a driver that had a blood alcohol concentration level of 0.15 or above. More specifically, about 40 percent had a blood alcohol concentration of 0.08 to 0.14. Motorists are oftentimes unable to judge how impaired they are and instead of finding another way home they jump behind the wheel and endanger more than themselves.
To help keep motorists safe, you are urged to help out by reporting any driver that you believe to be intoxicated. You can usually tell if a driver is intoxicated because they will typically swerve in and out of lanes, brake erratically, fail to respond to traffic devices, drive excessively slow or fat too fast, nearly hit other objects, tailgate, drive with their headlights off during the evening or turn abruptly.
If you see a car that meets these criteria, you're urged to call 911 and tell the dispatcher that you want to report a drunk driver. Give them the location and a description of the vehicle you're reporting. It is important to remember to stay away from these drivers. You do not want to put yourself, your vehicle or any of your passengers at risk of an accident.

If you or someone you love has been involved in an accident with a drunk driver in Massachusetts, contact the drunk driving accident lawyers at Jeffrey Glassman Injury Lawyers for a free and confidential consultation to discuss your rights. Call 877-617-5333.

More Blog Entries:
Drunk Driver's License Taken for Life to Avoid Future Drunk Driving Accidents in Boston
August 25, 2011
Stricter Sentences for Drunk Drivers to Reduce Risks of Car Accidents in Massachusetts
August 20, 2011