Holiday weekends are some of the deadliest times to be driving on our roadways. One main contributing factor to these roadways fatalities is drunk driving accidents in Boston and elsewhere throughout the state.
This year, the Massachusetts State Police and a number of local law enforcement agencies across the state will be participating in the "Drive Sober or Get Pulled Over" campaign. This is an enforcement campaign that aims to bust drivers that jump behind the wheel after they have been drinking. The increased efforts are taking place from August 19th through September 5th, but will officers be putting extra focus on busting these tipsy drivers over the long Labor Day holiday weekend.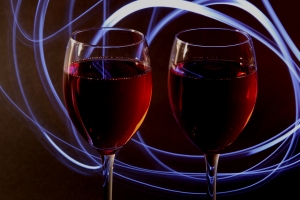 The enforcement effort is not only meant to increase visibility of officers on our roadways, but it is also used to help to raise awareness about the dangers and the consequences of impaired driving. Law enforcement agencies will be using a number of public education tools, including banner, posters and campaign ads to spread the word.
Our Massachusetts drunk driving accident attorneys understand that, in addition to state police, there will be a number of local and campus police departments that will also be out on our roadways conducting sobriety checkpoints and saturation patrols over the Labor Day Weekend. The patrolling efforts are used to take drunk drivers off of our roadways and to keep innocent motorists safe over the celebratory weekend.
Mother's Against Drunk Driving doesn't believe that these enforcement efforts are enough to keep everyone safe. The organization predicts that more than 10,000 people will die because of accidents that are caused by an alcohol-impaired driver this year. These types of crashes account for roughly a third of all traffic accident fatalities every year.
For this reason, officers will be practicing a zero-tolerance policy. If you are busted by an officer, then you could potentially lose your driver's license, you could require the installation of an ignition-interlock device and you could even face some jail time. All of these consequences don't even include all of the time lost from work and the fees and fines from court you may face because of a conviction. None of these consequences include the public humiliation and embarrassment. Sentences are much stricter if a drunk driver imposes injury to another person.
The Labor Day weekend was ranked as the second most fatal holiday period on our roadways in 2009.
Holiday weekend car accident fatalities in 2009:
-Fourth of July: 410 fatalities.
-Labor Day: 360 deaths.
-Memorial Day: 473 fatalities.
-New Year's: 468 deaths.
-Thanksgiving: 411 fatalities.
-Christmas: 262 deaths.
"Drunk driving is a major public safety threat that still claims thousands of lives every year," said U.S. Transportation Secretary Ray LaHood.

If you or a loved one has been involved in an accident with a drunk driver in Boston or in any of the surrounding areas, contact the drunk driving accident attorneys at Jeffrey Glassman Injury Lawyers for a free and confidential consultation to discuss your rights. Call 877-617-5333.
More Blog Entries:

Drunk Driver's License Taken for Life to Avoid Future Drunk Driving Accidents in Boston, Boston Drunk Driving Accident Lawyer Blog, August 25, 2011
Stricter Sentences for Drunk Drivers to Reduce Risks of Car Accidents in Massachusetts, Boston Drunk Driving Accident Lawyer Blog, August 20, 2011