Nearly 10 percent of drivers in the Bay State have seen their license revoked at one point or another. Massachusetts state records conclude that nearly 617,000 of the state's 4.7 million licensed drivers have had at lease one type of license suspension or license revocation, according to the Boston Herald.
A driver's license can be revoked or suspended for a number of reasons, including too many car accidents in Massachusetts, too many traffic violations, drunk driving, hit-and-run and other serious moving violations. Safe driving habits and compliance with traffic laws will help to keep your driving privileges safe.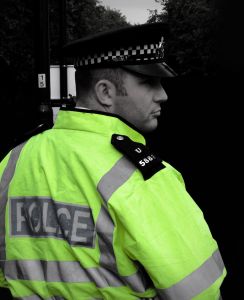 Our Boston drunk driving accident attorneys would like to remind motorists that having a driver's license is a privilege and with that privilege comes great responsibility. One of the most irresponsible actions that a driver can make is to get behind the wheel of a motor vehicle after consuming alcoholic beverages. Drunk driving puts your own life at risk and the lives of innocent motorists at risk.
The Massachusetts Registry of Motor Vehicles (RMV) can automatically suspend your driver's license for the following reasons:
-Three speeding violations in a year.
-Five surchargeable events in three years.
-Habitual traffic offender.
-Out-of-state suspension or revocation.
-Leaving the scene of an accident with injuries or with property damage.
-Three car accidents where you are found to be more than 50 percent at fault.
-Drunk Driving.
If the RMV suspends or revokes your license, you are required to stop driving immediately. This means you've lost your driving privileges. When this happens, it is illegal for you to operate any type of motor vehicle. Driving with a suspended or revoked license is considered a criminal motor-vehicle violation in the state of Massachusetts. You can be fined and/or be sentenced to jail time, as well as additional penalties.
Drunk driving accidents can be prevented with license revocation. When a driver is busted for driving under the influence, they run the risk of having their driving privilege taken away. Drunk driving punishments vary from state to state, where some states only consider this offense to be punishable by a traffic ticket while others automatically hand out jail time to offenders.
According to the National Highway Traffic Safety Administration, nearly 11,000 people died because of car accidents that involved an impaired driver in 2009. Alcohol-impaired-driving deaths accounted for more than 30 percent of all traffic accident deaths in the United States during that same year. This means that someone is killed was an alcohol-impaired-accident every 48 minutes.
In 2009, Massachusetts witnessed nearly 150 fatalities because of traffic accidents that involved an intoxicated driver. Many of these accidents could have been prevented if repeat offenders were sentenced to license revocation after being convicted of drunk driving. Many motorists involved in these fatal accidents were in fact repeat offenders.

If you or a loved one has been involved in an accident with a drunk driver in Massachusetts, contact the drunk driving accident lawyers at Jeffrey Glassman Injury Lawyers for a free and confidential consultation to discuss your rights. Call 877-617-5333.
Additional Resources:
Massachusetts license revocations top 600,000, by Christine McConville, Boston Herald
More Blog Entries:

Winthrop Man with 7 OUI Convictions Faces an 8th Charge for Drunk Driving in Massachusetts, Boston Drunk Driving Accident Lawyer Blog, August 12, 2011
Contradicting Reports Unveiled about Intoxicated Drivers and Drunk Driving Accidents in Massachusetts, Boston Drunk Driving Accident Lawyer Blog, August 9, 2011