Beware drunk drivers! Many local police departments and state police will be increasing enforcement efforts to help reduce the risks of drunk driving accidents in Massachusetts. The increased enforcement efforts will begin this weekend and will continue through Labor Day, according to The Sun Chronicle. Their "Drive Sober or Get Pulled Over," campaign is funded by the state's Executive Office of Public Safety and Security.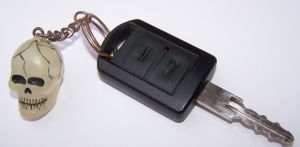 Our Boston drunk driving accident attorneys understand that drunk drivers of all kinds come out during holiday weekends. We ask all residents to be smart behind the wheel during this upcoming Labor Day weekend. Summer months bring out an increased number of motorists every year. Now add that to a holiday weekend and we've got roadway overload! All drivers are asked to remain sober behind the wheel or to rely on other forms of transportation if drinks are consumed over the holiday weekend.
"Our message is simple and unwavering. If we find you operating while impaired, we will arrest you – no exceptions," North Attleboro Police Chief John Reilly said in a statement. "Even if you beat the odds and manage to walk away from an impaired driving crash alive, the trauma and financial costs of a crash or an arrest can still destroy your life," he said. Attleboro Police Chief Kyle Heagney said drunken driving is a serious problem across the state.
The following police agencies, along with nearly 200 others, will be joining the new drunk driving enforcement efforts:
-Attleboro
-North Attleboro
-Mansfield
-Norton
-Norfolk
-Rehoboth
-Seekonk
-Taunton
All agencies will be enforcing a zero tolerance policy. They will be on the lookout for anyone who is driving while drunk and will be arresting any driver they find that is impaired. Impairment includes being under the influence of either drugs or alcohol.
"Alcohol is involved in the worst crashes and most fatalities," said Lt. Todd Jackson of the Norton police.
According to Mothers Against Drunk Driving, nearly 11,000 people will die because of drunk driving accidents this year. These drunk driving accident-related fatalities account for more than 30 percent of all traffic deaths on our roadways.
Drunk driving is not only dangerous and deadly, but if you're busted you could lose your driver's license, face jail time or be required to have an ignition interlock device installed in your vehicle. That's all in addition to court fees and fines, lost time from work and personal embarrassment and humiliation.

Tips to protect yourself and others from a drunk driving accident over the holiday weekend:
-Don't drive, no matter how "little" you've had to drink. Every sip impairs.
-Don't let someone else get behind the wheel if they've been drinking.
-Try not to drive during early and late evening hours on holidays. This is typically when drunk drivers hit the road.
-If you have to drive during this time period, be cautious and keep an eye out for the erratic movements of drunken drivers.
-If your see someone you expect to be driving drunk, immediately report them to the police.

If you or a loved one has been involved in an accident with a drunk driver in Massachusetts, contact the drunk driving accident lawyers at Jeffrey Glassman Injury Lawyers for a free and confidential consultation to discuss your rights. Call 877-617-5333.
Additional Resources:
Drunken driving crackdown starts, by David Linton, The Sun Chronicle
More Blog Entries:
Winthrop Man with 7 OUI Convictions Faces an 8th Charge for Drunk Driving in Massachusetts, Boston Drunk Driving Accident Lawyer Blog, August 12, 2011

Contradicting Reports Unveiled about Intoxicated Drivers and Drunk Driving Accidents in Massachusetts, Boston Drunk Driving Accident Lawyer Blog, August 9, 2011