A Winthrop man was recently busted for what could be his eighth Operating under the Influence (OUI) charge. The man has seven previous convictions for drunk driving. He was arrested and is being held without bail, according to Suffolk County District Attorney Daniel F. Conley.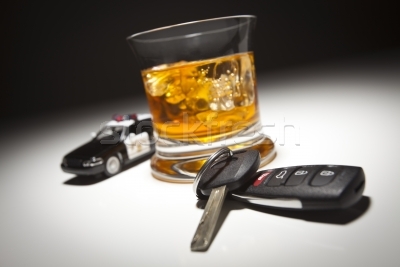 Drivers who operate a motor vehicle while under the influence of alcohol greatly increase innocent motorist's risks of being involved in a fatal accident. The National Highway Traffic Safety Administration (NHTSA) reports that we experienced nearly 150 traffic fatalities because of drunk driving car accidents in Massachusetts.
Our Boston drunk driving accident attorneys understand that multiple OUI offenders are required to install an Ignition Interlock Device (IID) in their vehicle upon issuance of a hardship license or at full license reinstatement, but these devices don't always do the trick. Intoxicated drivers continue to be a problem on our roadways. Drivers are urged to be cautious on our roadways to help avoid a serious accident with these drivers, especially during weekend evenings when we typically see the most OUI accidents.
When the Winthrop man was pulled over by authorities, he gave them a false name and failed every one of the field sobriety tests State Police offered, according to Fox 25. The traffic stop took place off Revere Beach Parkway, said Conley.
This man is facing his fifth subsequent charge for operating under the influence. He is also being charged with operating with a revoked license, furnishing a false name as an arrestee, malicious destruction of property, and other offenses.
The intoxicated driver was offered four field sobriety tests. He was unable to properly recite the alphabet, stand on one leg, walk a straight line or follow the movement of a pen without moving his head.
His driving record includes offenses dating back to 1970. The history includes OUI convictions in Essex and Suffolk counties in 1983, Suffolk County in 1984, Essex County in 1987 and 1996 and Middlesex County in 2001 and 2007.
Massachusetts passed Melanie's Law back in October of 2005 to help enhance the penalties and administrative sanctions for OUI offenders in our state. Through this law, repeat offenders are required to install an ignition interlock device in their vehicle once the offender's license is reinstated with a Z restriction. A Z restriction refers to Massachusetts Zero tolerance for drunk driving. More than 4,000 interlock devices have been installed into the vehicles of repeat offenders since the program's inception. There are 6 Ignition Interlock companies that install and maintain the devices throughout the Commonwealth at a number of locations.
These devices can be used by drivers with a hardship license and by drivers whose licenses are eligible for reinstatement. To be eligible for a hardship license, you must be able to present proof that you do not have access by public transportation to your required destination.

If you or a loved one has been involved in an accident with a drunk driver in Massachusetts, contact the drunk driving accident lawyers at Jeffrey Glassman Injury Lawyers for a free and confidential consultation to discuss your rights. Call 877-617-5333.
More Blog Entries:
Quincy Drunk Driving Car Accident Kills One and Injures Two, Boston Drunk Driving Accident Lawyer Blog, July 16, 2011
Woman Rear-Ends Officer in her Fifth Drunk Driving Accident in Massachusetts, Boston Drunk Driving Accident Lawyer Blog, July 14, 2011
Ignition Interlock Devices May Not be Just for Repeat Drunk Driving Offenders Much Longer, Boston Drunk Driving Accident Lawyer Blog, July 11, 2011