Super Bowl Sunday is a lot of people's favorite day of the year. You may be hosting your own party or going to one of the many Super Bowl parties hosted by friends and family. While the day can be a lot of fun, for many that fun involves drinking a lot of beer and then getting behind the wheel of a car for the drive home.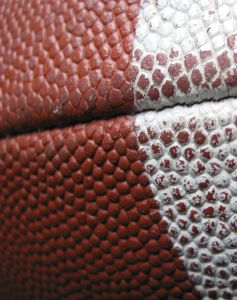 If you are going to be drinking alcohol on Super Bowl Sunday, we urge you to drink responsibly and use a designated driver. A drunk driving accident is not the way anyone wants to end the night.

Drunk driving accident lawyers in Boston hope people will follow this advice and keep everyone safe. However, we also know that many will not. If you have to drive after the game, it is helpful to be aware of the signs of a drunk driver. The National Highway Traffic Safety Administration (NHTSA) is federal agency within the United States Department of Transportation (DOT). NHTSA has conducted and compiled decades worth of research on the dangers of drunk driving as well as the clues police officers can use to catch drunk drivers.
NHTSA is the agency that created the only three approved standardized field sobriety tests officers can use to detect whether a suspected drunk has a blood alcohol content of 0.10 grams of ethanol per hundred milliliters of blood or higher. In the Commonwealth of Massachusetts, the legal limit is 0.08 as it in all other U.S. states.
In addition to field sobriety tests, NHTSA has also listed a series of signs officers can use when following a car to determine if the driver may be drunk. It is helpful to learn these signs of drunk driving so you can avoid anyone who may be under the influence of alcohol when you are out of the road.
Visual cues of impairment include weaving, weaving across a lane, straddling a lane, swerving, trouble with making a turn including a too narrow or too wide radius, problems with making a smooth stop, delayed response to traffic signals and other vehicles on the road, varying speed for no reason, having a window open in cold weather, following to close, drifting, and driving without headlights at night.
Driving without headlights is actually a common sign of a drunk driver. While sometimes people will make an honest mistake while sober, drunk drivers frequently forget to do normal activities of driving and blurred vision may not allow them to notice the lights are not being projected from the front of the car.
If you see anyone driving who is exhibiting these symptoms of intoxication, it is best to avoid driving to closely to that vehicle. While you cannot always prevent a drunk driving accident, it is helpful to do what you can to decrease the chance you will be in an accident.
Also, if it is possible to take public transportation such as the T in Boston and avoid being on the road following the big game, we strongly advise you to do so as that will greatly increase your chance of making it home safely.

If you or a loved one was involved in a drunk driving accident in Massachusetts, call Jeffrey Glassman Injury Lawyers for a free and confidential appointment — (617) 777-7777.
More Blog Entries:
A New Option to Test Your BAC Before Heading Home, Boston Drunk Driving Accident Lawyer Blog, August 10, 2013