Super Bowl Sunday is a day known for parties. These parties involve eating a lot of high-calorie foods and drinking a lot of beer. Regardless of how many slices of pizza or wings a person eats, after a day of heavy drinking, his or her blood-alcohol content (BAC) will likely be too high to safely drive home from the party.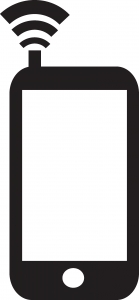 One of the best things you can do is use a designated driver and drink responsibly. However, many people have a hard time finding someone who will come to the party and not drink. Companies like Uber and MyDD (creators of ride-sharing apps) are aware of this and are trying to get party-goers to use their respective services this Super Bowl Sunday. One company is working with Mothers Against Drunk Driving (MADD) to publicize the service and has agreed to donate one dollar from every trip to MADD if customers enter a special code when they request a driver.
Another company will be offering $20 discounts to first-time customers of the ride-sharing service during Super Bowl Sunday, according to a recent article from BetaBoston.

The reason MADD is so concerned about drunk driving this Super Bowl season should be fairly obvious. Drunk driving accidents are among the leading causes of death in the United States, and Super Bowl Sunday is a day when there are typically more drunk drivers on the road than other days.
As our Boston drunk driving accident lawyers can explain, saying you were at a Super Bowl party is no excuse for driving under the influence of intoxicating liquor or drugs. It is not an excuse that will work with Boston Police, and it is not an excuse that will work in court at a civil negligence lawsuit involving a drunk driving accident.
Every time a driver gets behind the wheel, he or she owes a duty of care to others on the roads and sidewalks across the Commonwealth of Massachusetts. This is a duty of care to prevent foreseeable injury to foreseeable persons and property. As a matter of law, pedestrians and other motorists are foreseeable plaintiffs in most drunk driving accident lawsuits. Owing a duty of care is also the first element in a negligence lawsuit in Massachusetts.
The second element needed to prove negligence is a breach of one's duty of care. It is well-settled law driving under the influence of alcohol or a drug constitutes a breach this duty of care. This is not to say it is not necessary to prove intoxication, but once intoxication has been established, it should be considered a breach of defendant's duty of care.
The next element that must be established in a car accident lawsuit involving a drunk driver is that an accident would not have occurred if driver was sober. In some cases this is easy, and, in other cases, it will require additional litigation by your car accident lawyer.
The final element is known as damages. Your attorney must determine a monetary value to compensate you for any pain and suffering, lost wages, medical bills, and other special damages.
If you or a loved one was involved in a drunk driving accident in Massachusetts, call Jeffrey Glassman Injury Lawyers for a free and confidential appointment — (617) 777-7777.
More Blog Entries:
Habitual Drunk Driver Arrested In Lowell, Boston Drunk Driving Accident Lawyer Blog, December 1, 2013