Law enforcement in Massachusetts say driving under the influence is a growing problem in the state, particularly when it comes to the influence of illicit and prescription drugs.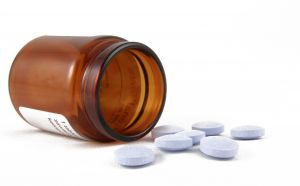 A recent analysis by FOX 25 WFXT reveals drugged driving violations have climbed 42 percent since 2011. That's compared to a 26 percent hike in alcohol drunk driving arrests and citations issued during the same time frame.
Although thousands of residents in the Commonwealth are legally allowed to use marijuana, there is technically no legal limit for how much is too much. Part of that has to do with the fact that there is no form of accurate testing for the drug that will reveal impairment. Regular users may have higher levels of the drug in their system, even though they aren't impaired. Just as easily, someone might be impaired despite having lower levels of THC (the active ingredient) in their system. 
In many of these cases, drivers who are under the influence may still pass a breathalyzer test. That's because they aren't under the influence of alcohol or any substance that's going to show up on a breathalyzer. That makes these cases a lot harder to prosecute.
That's one reason why an increasing number of police departments throughout Massachusetts have sought intensive training for officers. More departments are paying for their officers to attain formal training to become drug recognition experts (DREs). These officers are taught how to recognize specific drug impairments and how to conduct a series of a dozen tests that include measurement of pupils, blood pressure and temperature.
The testimony of a DRE at trial can make it difficult for a drugged driving defendant to prevail in a case the way they could without one. There are currently 111 active certified DREs in the Commonwealth.
Should Massachusetts legalize marijuana for recreational use in November, as is proposed by some pro-marijuana advocates, the need for DREs will become even greater.
Just recently in Needham, police officers noticed a man parked in his running vehicle on the side of the road who appeared to be in need of medical assistance. They soon deduced he was suffering from an opioid overdose. They were able to immediately deliver a dose of Narcan to the 33-year-old. Once he was revived and transported to a local hospital, he was charged with his third drugged driving offense, as well as possession of heroin.
Such incidents are becoming increasingly common.
It's part of the reason there is a growing coalition of advocates seeking to convince voters to reject the recreational marijuana statute on the ballot. The governor fears the highly-potent marijuana products, which would soon be available in the form of edible sweets, would be an inevitable attraction to children. Others, such as Speaker Robert DeLeo feared that this measure would hamper whatever progress has been made on the opioid addiction front.
Our Boston drunk driving injury attorneys know that while marijuana and opioids can be valuable medicine, they are both subject to abuse. Of particular concern for us is the fact that individuals would get behind the wheel of a vehicle while under the influence and put the lives and well-being of others at grave risk.
If you or someone you love has been injured a Boston drunk driving accident, call for a free and confidential appointment at (617) 777-7777.
Additional Resources:
FOX25 Investigates: Drugged driving outpacing drunk driving in Massachusetts, July 11, 2016, By Eric Rasmussen, Fox 25
More Blog Entries:
Report: Boston Named as Having Worst Drivers in US – Many Drunk Driving Accidents, July 21, 2016, Boston Drunk Driving Accident Lawyer Blog