A drunk driving car accident in Quincy killed one and injured two recently. A Plymouth man is now facing drunken driving charges after the incident.
Authorities responded to the accident around 12:30 a.m. at Quincy Shore Drive at Rice Road. The head-on collision involved a 1995 Ford Explorer and a 2007 Chevy Silverado, according to The Boston Globe. The southbound-heading Silverado drifted into the northbound land and struck the Explorer.
The 50-year-old driver of the Explorer was transported to Boston Medical Center. He was later pronounced dead. The passenger in the explorer, a 22-year-old Dorchester man, was also transported to Boston Medical Center. The Silverado passenger, 27-years-old, was also taken to the hospital. It has been reported that both passengers suffered serious injuries.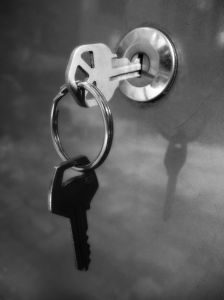 Thankfully, both passengers were wearing their seat belts at the time of the accident, but our Boston drunk driving accident attorneys know that even a seat belt may not be able to save you in an accident with a drunk driver. It was unclear whether the Explorer driver was wearing his seat belt or not.
State troopers concluded that the driver of the Silverado was indeed intoxicated, but have yet to specify the degree. He has been charged with motor-vehicle homicide while operating under the influence, two counts of operating under the influence of alcohol causing serious bodily injury, operating under the influence of alcohol, negligent operation of a motor vehicle and marked lanes violation.
"The State Police will continue to hammer drunk drivers," said State Police spokesman David Procopio. "It will always be a priority to get them off the roads, but motorists have to realize too that getting behind the wheel buzzed or drunk is like playing Russian roulette, and sooner or later the chamber with the bullet is coming around, and the person who gets hit sometimes is not the one holding the gun."
Alcohol-impaired drivers are likely to cause serious injury or death on our roadways. According to the National Transportation Safety Board (NTSB), someone is killed on our roadways in an accident that involves an alcohol-impaired driver every 48 minutes. Nearly 11,000 people died on roadways across the country because of these accidents in 2009 alone. Even though we've experienced a decrease in the number of traffic fatalities in recent years, we have yet to experience a decrease in fatalities that result from these alcohol-related crashes in the last 10 years.
The Massachusetts Department of Transportation offers drivers these tips to help avoid a drunk driving accident:
-Don't drive if you have been drinking. It doesn't matter how "little" you've had, your ability to operate a motor vehicle can be compromised even after consuming one drink.
-Don't let your friends drive drunk. If you know someone who is about to drive after they've been drinking, take their keys and help them make arrangements to get to where they are going safely.
-Make a plan. When you know you'll be out consuming alcohol, find a designated driver or try a public transportation bus, train, taxi or walking.
-Save some money. The average total cost for a first-time drunk driving conviction is roughly $7,800.
-If you think you've spotted a person that is driving drunk, stay away from them and call 911 to report the driver to law enforcement.
-Don't ride a bicycle drunk either. Alcohol impairs your ability to safely ride a bicycle as well.
-If you host a party, make sure that your guests are sober and do not drive after drinking. If you can, let your buddies stay over and sleep it off.

If you or a loved one has been involved in an accident with a drunk driver in Massachusetts, contact the drunk driving accident lawyers at Jeffrey Glassman Injury Lawyers for a free and confidential consultation to discuss your rights. Call 877-617-5333.
Additional Resources:
Man killed, 2 hurt in Quincy crash, by Travis Andersen, Boston.com
More Blog Entries:
MADD Looks to Tougher Laws to Prevent Drunk Driving Accidents in Massachusetts, Boston Drunk Driving Accident Lawyer Blog, June 30, 2011
Drunk Driving Accident in Boston Kills Two and Injures One, Boston Drunk Driving Accident Lawyer Blog, June 15, 2011
Drive-thru Serves Driver 11th OUI in Massachusetts, Boston Drunk Driving Accident Lawyer Blog, June 7, 2011