A Worcester woman was slapped with a sentence of two years in prison after rear-endearing State Police Colonel Marian McGovern, making this drunk driving accident in Massachusetts her fifth DUI incident.
The woman was driving to work when the accident happened. In addition to the two-year prison sentence, she was also placed on probation for 10 years, had her driver's license permanently revoked and was fined $100 for unlicensed operation.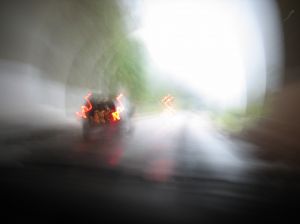 "I am satisfied that the judicial system took its course in this case," said McGovern. "What concerns me greatly, however, is not the crash in which I was a victim, but the steady stream of crashes, many of them caused by impaired, distracted, and careless drivers, that continue to plague our highways."
Our Boston drunk driving accident attorneys understand that intoxicated drivers will continue to plague our roadways no matter how many times they've been convicted of driving under the influence. These irresponsible and careless drivers oftentimes involve themselves in motor-vehicle accidents with innocent motorists. As current law states, repeat offenders must have an ignition interlock device installed in their vehicle for two years. No law is currently in place to regulate impaired driving by first time offenders. They're still "trusted" to make the right decisions.
The drunk driver slammed her pickup into the back of a unmarked car that was stopped at a red light in Shrewsbury, according to My Fox Boston. The head of the Massachusetts State Police was driving that vehicle, but luckily, no one was injured and the driver was arrested at the scene.
The Massachusetts woman had four previous convictions for operating under the influence in the 1990s, according to The Daily Shrewsbury.
Two state troopers have been injured in car accidents this month alone. There have been nearly 50 law enforcement officers injured since January of 2010. Half of these injuries were caused by drivers that were under the influence of drugs or alcohol.
"Drivers need to be aware of the potentially deadly consequences of their behavior, and also realize that State Police are out in force looking for them," McGovern said.
Drunk drivers pose threats to all motorists on our roadways. Oftentimes, it is the innocent and sober drivers that suffer injuries and death from an accident with an irresponsible and drunk driver.
According to FARS data, about a third of all drivers that are arrested for DUI are repeat offenders. Roughly 1 out of 8 intoxicated drivers that are involved in a fatal accident have had a prior DWI conviction within the past 3 years.
"It bothers me when I see someone that has had five, six or seven arrests because I know that they have been drinking and driving more than those five or six times," said Larry Kendall, who is the regional coordinator for the Governor's Highway Safety Program. "No one gets arrested every time they're drinking and driving."

If you or a loved one has been involved in an accident with a drunk driver in Massachusetts, contact the drunk driving accident lawyers at Jeffrey Glassman Injury Lawyers for a free and confidential consultation to discuss your rights. Call 877-617-5333.
Additional Resources:
Worcester woman gets 2 years for fifth DUI, by John R. Ellement, Boston.com
More Blog Entries:
Drunk Driving Accident in Boston Kills Two and Injures One, Boston Drunk Driving Accident Lawyer Blog, June 15, 2011
Drive-thru Serves Driver 11th OUI in Massachusetts, Boston Drunk Driving Accident Lawyer Blog, June 7, 2011