Addiction can have a powerful hold on people, and it's also often a driving force behind so many of the repeat DUI offenses that occur across the country. According to the National Department of Transportation, about one-third of all drivers arrested or convicted of drunk driving are repeat offenders.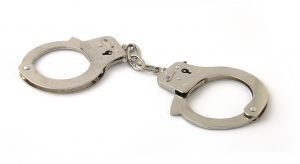 Beyond harsher penalties within the criminal justice system, repeat DUI defendants in civil litigation are more likely to face punitive damages. There is a strong case to be made for punitive damages when a driver is accused of repeatedly violating state laws and jeopardizing the safety of innocent people. Punitive damages provide further compensation to the victim but are intended to punish the offender.
In Massachusetts, punitive damages generally aren't available in personal injury cases, no matter how negligent the conduct or how bad the injuries. However, punitive injuries may be available if an individual or corporation engages in gross negligence or willful or wanton conduct that results in a death. This is because the Massachusetts Wrongful Death Act, M.G.L. c. 229, creates an exception to common law on the punitive damages issue.

Gross negligence is behavior that is substantially and appreciably higher in magnitude than ordinary negligence. It's the absence of even slight diligence or scant care. It's a total indifference to legal duty or obligations to others. In drunk driving cases, there is a tendency – no matter how erroneous – to view the first offense as merely "a mistake" or an "error in judgement" rather than a serious crime. However, when a person starts racking up numerous DUI arrests, the view tends to shift, even for those who know that addiction is a disease. That's because even if one is powerless to control the urge to drink or use drugs, they can decide not to imperil others by getting behind the wheel – over and over and over again.
Look at the recent DUI case of a woman in Iowa. The 53-year-old had been released on bond and was awaiting trial on charges of vehicular homicide while driving intoxicated when she was arrested yet again for drunk driving. The Des Moines Register reports that back in November, the woman was allegedly driving 73 mph down a road with a 35 mph speed limit when her vehicle struck another, killing two lifelong friends, ages 60 and 59, inside. Suspect's blood-alcohol level at the time of the crash was 0.123 percent. She is slated to stand trial in September, but was released on $250,000 bond.
Then last month, she was stopped by a deputy who allegedly spotted her driving erratically, speeding and nearly striking a pedestrian. Her blood-alcohol level was 0.122 percent. In her vehicle, the deputy discovered a sports drink bottle filled with rum and a cooler containing an open strawberry daiquiri mix.
Prosecutors asked that her bond be revoked, while the public defender asked that her bond be set at $70,000 (which would mean she'd only need to come up with $7,000 to be released prior to trial). The judge ultimately reset her bond at $1 million, which would mean she'd need to come up with $100,000 for pre-trial release.
At the bond hearing were the grieving family members of the two men killed. A niece of one man called the defendant "a menace to society," and expressed satisfaction that, at least for now, she was off the streets.
If someone you love was killed by a drunk driver in Boston and you want to learn more about seeking punitive damages, we can help.
Call Jeffrey Glassman Injury Lawyers for a free and confidential appointment at (617) 777-7777.
Additional Resources:
Back to jail for woman accused of drunk driving deaths, June 20, 2016, By Kathy A. Bolten, The Des Moines Register
More Blog Entries:
Weymouth Drunk Driving Accident Results in Serious Personal Injury, June 17, 2016, Boston Drunk Driving Injury Lawyer Blog