A few miles from downtown Boston lies Revere Beach, which was the first public beach in America.  As most people who live in Boston or the surrounding area know, while you probably wouldn't want to go swimming there, and the beach actually has dirt with grass growing on it, many people like to go to Kelly's Roast Beef in the early morning hours after hitting the bars.  For this reason and many others, Revere Beach is often the scene of drunk driving arrests and drunk driving car accidents.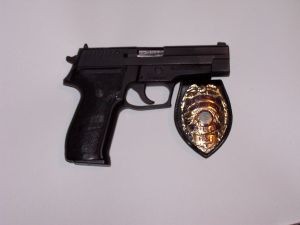 Another reason that there are so many drunk driving arrests is that many alleged drunk drivers drive right past the Massachusetts State Police (MSP) barracks on Revere Beach Parkway while clearly intoxicated.  According to a recent news article from CBS Boston, a man was just arrested for drunk driving and other charges after he allegedly crashed into a MSP trooper who was outside of his cruiser to effectuate a traffic stop on another vehicle. 
Troopers further allege that after hitting the trooper, he tried to flee from police on his motorcycle and then crashed into another car.  He was then surrounded by other troopers who were at the nearby state police barracks, and he was taken into custody without further incident.
It is actually fairly common for law enforcement officers across the country to be injured by drunk drivers or even sober drivers when they are outside of their cruisers for the purpose or conducting a traffic stop.  Officers are even trained not to stand in between their cruisers and the suspect's vehicle.  This area has actually been named the kill zone due to the dangers posed to officers if another car crashes into one of the vehicles.
EMTs were called to the scene where they treated the injured trooper and took him to Massachusetts General Hospital (MGH) in downtown Boston. His injuries are not believed to be life threatening, but there was concern of a possible head injury, so he is undergoing additional scans and tests to rule out traumatic brain injury (TBI).
Defendant was charged with operating a motor vehicle under the influence of alcohol (OUI), leaving the scene of an automobile accident after personal injury (hit-and-run), operation to endanger, unsafe passing of a vehicle, speeding, and assault and battery with a dangerous weapon.  In the Commonwealth, when a person hits another person with a car, whether intentionally or while under the influence of intoxicating liquor or drugs, prosecutors can charge a defendant with assault and battery with a dangerous weapon.  In a case such as this, the deadly weapon is the motor vehicle.
It should be noted that while defendant has been charged with various crimes, he has not been convicted of any crime in connection with this matter, as these are only allegations.  Defendant is presumed innocent unless and until he is found guilty in a court of law by a judge or jury beyond a reasonable doubt.
The defendant was also injured in the Revere drunk driving crash and was taken to a local hospital for treatment after being taking into police custody. It is not known how serious his injuries are, but they are not believed to be life threatening.
If you or someone you love has been injured a Boston drunk driving accident, call for a free and confidential appointment at (617) 777-7777.
Additional Resources:
State Police: Trooper Hurt After Being Hit By Drunk Motorcyclist Near Revere Beach, June 4, 2016, CBS Boston, By News Staff
More Blog Entries:
Report: Drunk Driving Crash at Daytona International Speedway, April 9, 2016, Boston DUI Accident Lawyer Blog