According to a recent news feature from the Boston Herald, a defendant who was convicted of killing a sister and brother in a deadly hit-and-run car accident in Worcester has just been sentenced and could spend the next 11 years in a Massachusetts Correctional Institute (MCI).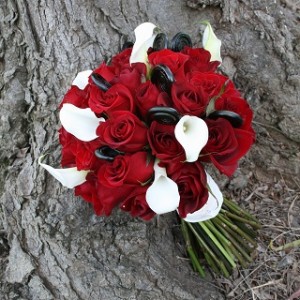 The 31-year-old defendant had recently pleaded guilty to operating a motor vehicle under the influence of intoxicating liquor (OUI) and vehicular manslaughter.  The hit-and-run crash to which he pleaded guilty resulted in death of a 46-year-old man and his sister who was two years older than him.  The accident happened outside of the brother's home.  At the time they were hit by defendant, they were taking groceries out of his car.
The female victim was hit and dragged by the car for as much as 100 yards before her body separated from the vehicle.  First responders did what they could, but she was ultimately pronounced dead on the scene of the fatal hit-and-run accident in Worcester.  Her brother, who was also hit by the car, was rushed to local level-one trauma center, where he died of his injuries three days following the accident.
At defendant's sentencing hearing, he apologized to the court and to the victims' family before the judge imposed the sentence.  In the Commonwealth, there is a requirement that all felony prison sentences have a definite range of minimum and maximum number of years a person will serve. This is a result of the Truth in Sentencing Act that was designed to correct situations were a person was sentenced to decades in prison, but then released in only a few years or so as a result of prison overcrowding and budgetary issues.
In this case, defendant was sentenced to a minimum of nine years in prison and a maximum of 11 years. After he is released form prison, he will be on probation for the next 10 years.  This is common following a prison sentence, and, in a drunk driving accident case, it is common for probation to include random testing for drugs and alcohol and a condition that the defendant not drive after consuming any alcohol.  While the legal limit in Commonwealth is 0.08 grams of ethanol per hundred milliliters of blood, for a convicted drunk driver on probation, the court can set a zero tolerance limit where defendant cannot drive with any level of alcohol in his system.
As part of the mitigation during sentencing, his lawyer argued that, while his client was not technically an alcoholic he suffered from a form of schizophrenia that had not previously been diagnosed.  He said that emotionally, alcohol was a form of self-medication for his client, as is if often the case.  This does not excuse the man for his conduct, but, as his lawyer said, it does give an explanation for what the prosecutor called egregious conduct.   In this case, the judge actually went so far as to say that he could not drive any vehicle whether or not he has a driver's license while he is on probation, until he is released from this condition.
If you or someone you love has been injured a Boston drunk driving accident, call for a free and confidential appointment at (617) 777-7777.
Additional Resources:
Man who struck, killed Worcester siblings, gets prison time, June 9, 2016, Boston Herald, Associated Press
More Blog Entries:
Massachusetts DUI Charges for Principal of the Year, April 11, 2016, Boston Drunk Driving Accident Lawyer Blog