According to a recent news report from NBC, New York City police officers are investigating a wrong-way crash involving a car driven by an off-duty New Jersey police officer.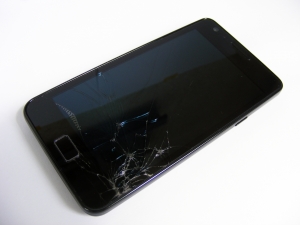 Authorities alleged three off-duty police officers from New Jersey were driving on a highway in New York City after leaving a strip club. NYPD says the officer behind the wheel was driving the wrong way down a highway when he crashed into a tractor-trailer driving in the correct direction. There were two other off-duty officers a former county employee in the car and when it hit the truck.
One officer in the car was killed, along with the former county employee – both passengers in alleged at-fault driver's car. Two other police officers in the car were critically injured in the accident. The truck driver was also injured in this car accident. The extent of his injuries is not known, but authorities say they are not believed to be life-threatening.

During the course of the investigation, authorities found an Instagram post from the off-duty officer driving the car. The photo is said to show three shot glasses filled with liquid and had a caption that said "Jack Daniels Fire on the house."
The officer killed in the alleged drunk driving car crash was 28 years old, and the former county employee was also 28 years old. The driver and the other off-duty officer in the car are 28 years old and 23 years old, respectively.
The alleged drunk driver was taken to a local hospital to treat his serious injuries. Police have taken a blood sample to determine his blood alcohol concentration at the time of this fatal accident.
No arrest has been made at time of this article, and the officer's police chief in New Jersey was reported to say, "We were all young once, and I'm sure we've all done stupid things in life." He said, because this was an ongoing investigation, it was too soon to speculate on what was the cause of this accident.
While it is questionable whether there would have been such a measured approach to making an arrest if the alleged drunk driver was not a police officer, as our Boston drunk driving accident attorneys understand, whether a person was determined to have a blood alcohol concentration above the legal limit is not always essential to a civil lawsuit for negligence.
The legal limit in the Commonwealth of Massachusetts is .08 grams of ethanol per 100 milliliters of blood. Above 0.08, if the breath or blood test results are admitted into evidence in a criminal trial, there is a presumption of intoxication as a matter of law. However, as Mother's Against Drunk Driving (MADD) has been saying for years, a person with a far lower BAC than .08 can still be intoxicated and a danger to those on the roads and sidewalks of America. Additionally, in the case of a wrong way crash, assuming the off ramp to the highway was properly marked with "do not enter" signs, this could also be used to establish negligence on behalf of an at-fault driver.

If you have been injured in a Boston drunk driving accident, call for a free and confidential appointment at (617) 777-7777.
Additional Resources:
Off-Duty Cop Posted Alcohol Photo Before Wrong-Way Crash, NBC News, March 21, 2015
More Blog Entries:
Preparing Responsible Servers for the Upcoming Holiday Season, November 17, 2013, Boston Drunk Driving Accident Lawyer Blog