According to a recent news report from WCBV 5, Boston police officers arrested a 37-year-old woman for after allegedly hitting a pedestrian. Authorities say she was operating a motor vehicle under the influence of intoxicating liquor (OUI), and her children were in her car at the time of her arrest. Prosecutors filed eight total charges against defendant.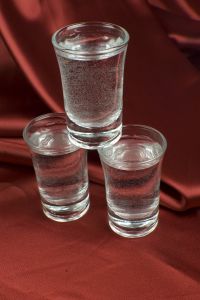 Witnesses say, after police pulled defendant over, she sat in her car drinking from a mini bottle of vodka. Police reportedly found six miniature bottles of vodka and empty Red Bull cans in her car at the time of her arrest. She also allegedly had her two children, ages six years and six months, in her minivan at time of the suspected drunk driving accident involving a pedestrian.
The civilian who initially called 911 said this was the craziest thing she had ever seen. She described defendant weaving along the roadway in East Boston before hitting a 62-year-old woman who was on the sidewalk. After hitting victim, the minivan kept moving and dragged victim toward a military vehicle parked at an auto repair shop. The victim was pinned underneath the military vehicle as the minivan kept going, until it finally came to a stop after hitting a tree.

Victim was treated on the scene by first responders and taken by police to Massachusetts General Hospital (MGH) in downtown Boston. The following day, defendant appeared in court for charges of drunk driving, child endangerment, and other traffic-related crimes. Her attorney said defendant has a long history of mental illness, which he claims was the reason for the accident. He further stated that his client did not appear to be aware of the nature of the charges against her. Her attorney also said there was no evidence defendant was intoxicated at the time of this serious accident.
Meanwhile, an Assistant District Attorney for Suffolk County handling the case described how the Commonwealth feared defendant may be a danger to her children and herself, as well as others on the road and, in this case, sidewalk. Prosecutors also said it was driving under the influence of liquor and/or drugs that caused this tragic accident, and not defendant's alleged mental illness. Prosecutors also noted defendant had other alcohol-related traffic charges on her board of probation report (criminal history).
The judged ordered defendant to undergo a mental evaluation at a local psychiatric facility and set a status date for next month. The judge also ordered defendant not to drink any alcohol until her case is resolved. She is currently being held on $5,000 cash bond. It should be noted, in the Commonwealth of Massachusetts, there are no bail bonding agents, so most people who cannot raise the bond money personally are held pending trial.
In Boston, our drunk driving accident lawyers routinely deal with cases in which a pedestrian was hit by at-fault driver's car. These cases typically involve more injuries than other cases where victim was in a car, which often provides a higher level of protection in the event of a crash. These cases often require additional litigation, and having an experienced car accident lawyer will increase your chances of obtaining the full and appropriate financial compensation to which you may be entitled.
If you have been injured in a Boston drunk driving accident, call for a free and confidential appointment at (617) 777-7777.

Additional Resources:
Woman driving drunk with kids in vehicle hits pedestrian in Winthrop, police say, March 19, 2015, WVCB
More Blog Entries:
MADD Working with NFL Teams to Curb Drunk Driving, July 11, 2014, Boston Drunk Driving Accident Lawyer Blog