According to a recent news report from My Fox Boston, Sturbridge, Massachusetts police officers arrested a man for drunk driving at a local fast food restaurant. Restaurant employees called authorities to the restaurant when 23-year-old defendant was allegedly acting in a belligerent manner and cursing at them.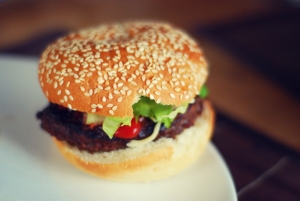 Witnesses say defendant drove up to the drive through window and placed his order. When employees informed him there was a problem with his order, and they would have it ready in a few minutes, he began yelling and cursing at them. Fast food employees called the local police as defendant was driving away from the restaurant.
Authorities stopped defendant on a back road just behind the restaurant and say defendant was giving off a strong odor of alcohol and acting in a hostile manner. Police administered standardized sobriety tests, which were captured on a dash camera in a police car, and placed defendant under arrested for operating a motor vehicle under the influence (OUI) of intoxicating liquor or drugs.

Once back at the station, police administered a breath alcohol test and measured defendant's blood alcohol concentration (BAC) at 0.13, which, as our Boston drunk driving accident lawyers can explain, is nearly twice the legal limit of 0.08 grams per hundred milliliters of blood. His charges included operating a motor vehicle under the influence and negligent operation of a motor vehicle.
Police officers commended fast food workers for doing the responsible thing when they called them to investigate. Their actions prevented a drunk driver from being allowed to travel further, where he could have caused a fatal car accident. While it should be noted defendant has not been convicted of any crime, and is presumed innocent unless and until he is found guilty, he is scheduled to be arraigned in the Dudley District Court.
One of the reasons drunk driving is so dangerous and so likely to result in a serious car accident is because people who are under the influence of alcohol or drugs are mentally and physically unable to operate a motor vehicle in a safe and responsible manner. Not only is this conduct illegal in the Commonwealth of Massachusetts, is can also be used by an experienced car accident lawyer to prove a negligence lawsuit in a civil court or reach a quick settlement.
The reality is, most Boston car accident cases do not go to court. If a defendant has already been found responsible for drunk driving by police and prosecutors, his or her insurance company will probably be willing to settle the case. However, this does not mean they will quickly make a settlement offer that is fair to the injured victims. This is because insurance companies know many lawyers are not willing to take a case to court if they do not get a reasonable offer, so they are often willing to take significantly less.
It is a sad reality many personal injury firms make a living by settling as many cases as possible, even if it is not in the best interests of their clients. You should expect more from your Boston drunk driving accident attorney. You should make sure the attorney you choose is willing to fight for your rights to full and appropriate financial compensation, even if that means taking the case to trial.
If you have been injured in a Boston drunk driving accident, call for a free and confidential appointment at (617) 777-7777.
Additional Resources:
Man charged with DUI after cursing at Wendy's drive-thru employees , March 22, 2015, My Fox Boston
More Blog Entries:
Boston Drivers Urged to Stay Sober on the Fourth of July, July 3, 2014, Boston Drunk Driving Accident Lawyer Blog