Nobody wants to get arrested for drunk driving. Obviously, nobody wants to get involved in drunk driving car accident, but as we can see from the many anti-drunk driving billboards and commercials around the country, most prospective drunk driving drivers fear being arrested more than they do being in an alcohol-related car accident.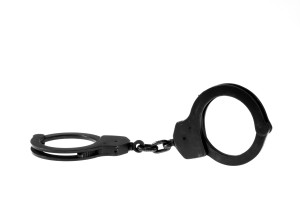 For this reason, many people will do or say almost anything to avoid being arrested for drunk driving. While many will pray as the officer sits in his or her car and runs the suspect's driving record, it seems some people will go even further to avoid getting arrested for drunk driving. According to a recent news article from Huffington Post, one female DUI suspect allegedly offered oral sex to the police and "other things" if they would release her without charging her with DUI.
According the police report, which has been posted online, the 24-year-old suspect was pulled over around 3 a.m. in Pinellas County, Florida on suspicion of drunk driving. Fortunately, there was no drunk driving car accident. The responding sheriff's deputy said he asked her to perform a series of standardized field sobriety tests, which she reportedly failed. Based upon failing the field sobriety tests and his other observations, this deputy determined suspect to under the influence of alcohol and placed her under arrest for drunk driving.
On her way to the sheriff's station for booking and processing, suspect allegedly offered to perform oral sex on the deputy if he would look the other way and let her go. When he declined, two other deputies at the station searched her and they allegedly discovered a bag of cocaine in her bra and a bag of marijuana in her purse. At this point, she allegedly offered to perform oral sex and provide other things to these deputies. They also declined her offer for oral sex and added charges of possession of narcotics and bribery to the list of charges. The bribery charges were specifically for the offer of oral sex in exchange for having her charges dropped. This could also be charged as obstruction of justice in some cases. However it should be noted, this defendant has not been convicted of any offense in connection with this arrest, including drunk driving, bribery, and possession of a controlled dangerous substances, as these are merely allegations. She is presumed innocent unless and until she is found guilty beyond a reasonable double in a court of law.
The police report also indicated her blood alcohol level was more than twice the legal limit and that she had prior drunk driving charges on her criminal record.   She was originally held on a cash bond of $5,150, but she was able to post the bond and get released.
As our Boston drunk driving accident attorneys understand, while most drunk driving suspects do not offer to perform oral sex on the arresting officers, alcohol has been show to hamper one's ability to exercise sound judgment and has proven to lower inhibitions to engaging in risky or dangerous conduct. It is for this reason so many people are willing to drive drunk, even though they know it may result in a serious car accident with personal injury.
If you have been injured in a Boston drunk driving accident, call for a free and confidential appointment at (617) 777-7777.

Additional Resources:
Florida Woman Allegedly Offers Oral Sex To Drop DUI, Drug Charges, September 2, 2015, Huffington Post, by Andy Campbell
More Blog Entries:
MADD Working with NFL Teams to Curb Drunk Driving, July 11, 2014, Boston Drunk Driving Accident Lawyer Blog