Many people get arrested for drunk driving and realize it is a serious matter and do whatever they can to get an expungement of their criminal record and stay out of trouble. This is especially true of college students who have goals of going to law school or medical school, entering the United States military or pursuing any other kind of future employment that requires a criminal background check.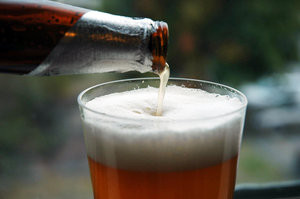 However, there are, of course, people on the other side of the spectrum that do not treat their arrest, possible conviction and criminal record with discretion.
According to a recent news article from Time, a 20-year-old college student was arrested for drunk driving, and she refused to take an alcohol breath test. Under the law in her jurisdiction, as well as the law in most states, refusal to submit to chemical testing (blood, breath or urine) results in an automatic suspension of driving privileges in the state.
As our Boston drunk driving accident attorneys can explain, a notice of suspension is then sent to the state in which you have a driver's license, and your issuing state agency (the Registry of Motor Vehicles or "RMV" in Massachusetts) can decide whether your driver's license privilege will be revoked at home under what is known as reciprocity.
In this case, once her driver's license had been revoked, her father took away her car and bought her a bicycle to use during the rest of her time on campus. It should be noted, one can still get arrested for drunk driving on a bicycle or any other wheeled vehicle, except a wheelchair, as that would be discriminatory against wheelchair bound people.
In stead of riding the bike, because, as she put it, "Bikes suck." She went online and found a little girl who was selling her pink battery-powered Barbie Jeep designed to carry one or two toddlers and has a top speed of five mph. She purchased this toy Barbie Jeep for $40. When the little girl's mother asked college student where the little girl who be riding the Jeep was, she told the mother she was the little girl who would be riding it.
After purchasing the toy Jeep, she used it to drive around campus and go to local businesses. Some fellow students think of her idea as being great and think of her as some kind of hero who is defying authority. Others think she is being highly disrespectful and not understanding how serious a problem drunk driving is and how thousands of people are injured or killed each year in the United States. These people feel any implication drunk driving is a joke is in poor taste. Meanwhile, her friends were not surprised as "she is always doing crazy things."
It should be noted, she should be careful not drink and drive the toy jeep, since one could get a DUI in many jurisdictions, including Massachusetts, for even riding something like that.
If you or someone you love has been injured in a Boston drunk driving accident, call for a free and confidential appointment at (617) 777-7777.
Additional Resources:
Student With a DWI Uses Barbie Jeep to Get Around Campus, September 3, 2015, Time, by Maya Rhodan
More Blog Entries: Report:
Massachusetts is Mid-Level on Drunk Driving Prevention, June 19, 2015, Boston Drunk Driving Injury Lawyer Blog