According to a recent news article from the Morning Sentinel, a Massachusetts man was arrested for driving a stolen motor vehicle while drunk and then crashing.   Authorities say the 34-year-old defendant was heading northbound when another driver on the same road noticed he was driving in an erratic manner.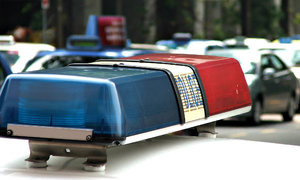 The other motorist called 911, because he was concerned about defendant possibly causing a serious car accident, based upon how he had been driving. A sheriff's deputy responded to the dispatch, but by the time he located the suspect, the suspect had allegedly crashed. When the deputy arrived at the scene of the crash, he reports to having seen the suspect unloading things from the disabled vehicle and loading them into another car.
When the officer checked the database on the on-board computer in his patrol car, he discovered this car had been reported stolen as part of a burglary at a home in Sandwich, Massachusetts.   The Sheriff's spokesperson said he was not personally aware of what items suspect was allegedly transferring from one car to the other or if the items or the other car were involved in the alleged home burglary.
When the deputy approached suspect and asked him about the stolen car, it became apparent to him that suspect was under the influence of alcohol, drugs, or both. He placed the suspect under arrest for drunk driving, possession of a stolen car, and leaving the scene after an accident involving property damage (hit-and-run).
Authorities are speaking with the law enforcement agency investigating the home burglary in Sandwich, Mass. and indicated additional felony charges are possible. Defendant allegedly told law enforcement he was just in town for a music festival. It is important to note, suspect has not been convicted of any crime in connection with this car crash and is presumed innocent unless and until he is found guilty beyond a reasonable doubt in a court of law.
As our Boston drunk driving accident attorneys can explain, certain accidents will involve drivers who are not insured. While a stolen car is obviously one example, drunk driving accidents are another common one. The reason is because many drunk drivers have been arrested at least one time in the past, and there is a decent chance they do not have a valid license. When someone has a revoked or suspended driver's license due to an operating under the influence (OUI) conviction, there is a good chance he or she doesn't have insurance, and this may be an issue if that person is involved in a serious car accident with personal injury.
In these cases, it is often necessary to file a claim under what is known as uninsured motorist (UM) coverage on your own liability insurance policy. Even if you have never heard of UM insurance, unless you have been involved in a car accident with an unemployed motorist, the law in the Commonwealth of Massachusetts requires your insurance company to proved UM converge up to your actual limits unless you expressly reject coverage.
If you have been injured in a Boston drunk driving accident, call for a free and confidential appointment at (617) 777-7777.
Additional Resources:
Massachusetts man crashed stolen car while driving drunk in Madison, September 1, 2015, Morning Sentinel, by Rachel Ohm
More Blog Entries:
1970s idol David Cassidy fined $900 in drunken-driving case , November 17, 2013, Boston Drunk Driving Accident Lawyer Blog