According to a recent news feature from the Gothamist, a New York Police Department (NYPD) Officer was driving his personal vehicle allegedly while drunk while off-duty when he ran onto the sidewalk and plowed into a group of pedestrians.  In total, the officer allegedly hit four people in total.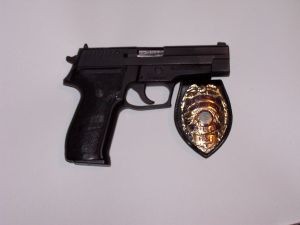 Authorities say the officer, 28-years-old, was driving his SUV when he hit the two male and two female pedestrians who were walking on the sidewalk at the time of this tragic drunk driving accident. According to a man who was working at a grocery store across the street from where the crash occurred, the driver was trying to back out of the area, but ended up crashing further into a building next to the where the pedestrians were.
He then allegedly tried to get out of his car and was flashing his badge to show he was a police officer, but bystanders managed to restrain him as they waited for first responders to arrive after they had called 911.  When police arrived on the scene, they immediately became suspicious that the suspect had been operating a motor vehicle under the influence of alcohol. The officer was arrested and charged with drunk driving and other motor vehicle charges, though it is believed more serious charges will be filed since someone died as a result of this fatal drunk driving accident.
One of the main concerns officers had is that even if this accident had not occurred, suspect was scheduled to be on-duty a short while after the accident and therefore would have been drunk while driving his fully marked police cruiser and carrying a weapon.  It should, however, be noted that the officer has not been convicted of any crime in connection with this recent arrest, as these are merely accusations.  He is presumed innocent unless and until he is found guilty beyond a reasonable doubt in a court of law by a judge or jury.  He has, however, been suspended from the police force pending the outcome of this case.  He had been a police officer since January of this year and was assigned to work with the public transportation system.
As for the victims of the serious drunk driving accident, all four were taken to local level-one trauma centers.  One of the victims had suffered a severe head injury and despite their best efforts, doctors were not able to save him, and he was pronounced dead soon after arrival.  While the exact condition of the other male victim is unknown, it is believed that he is currently in critical condition at this time.  One of the two female passengers is believed to have suffered internal organ damage and is in intensive care at this time with life-threatening injuries.  The condition of the second female victim is unknown at this time.
Authorities are continuing to conduct a full investigation in the exact cause of the alleged drunk driving accident; however, they have little doubt that alcohol played a role in the collision.
If you or someone you love has been injured a Boston drunk driving accident, call for a free and confidential appointment at (617) 777-7777.
Additional Resources:
Allegedly Drunk-Driving Off-Duty Cop Kills Pedestrian And Injures Three Others In Williamsburg, July 12, 2016, The Gothamist, By Miranda Katz
More Blog Entries:
Report: Possible Tougher Drunk Driving Laws in Massachusetts, March 30, 2016, Boston Drunk Driving Accident Lawyer Blog