According to a recent news feature from CBS Local Boston, a Revere man was charged in connection with a drunk driving accident that allegedly occurred at a roadside construction site.  What's especially concerning about this situation is that there have been more than five accidents with injuries in construction zones in the Revere and Boston areas. What's more, this is not the only one that involved a suspected drunk driver.
In fact, this motorist is the fourth drunk driving suspect that crashed in a Mass Department of Transportation (MassDOT) work site.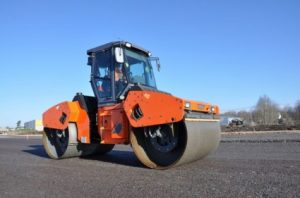 We have seen construction workers injured and a police cruiser destroyed so far, and the Massachusetts State Police (MSP) are concerned, especially since they have a barracks right near the site of the construction on Revere Beach Boulevard.
In this Revere drunk driving accident, authorities have said the 38-year-old driver was charged with operating under the influence of liquor or drugs (OUI), negligent operation of a motor vehicle, and a marked lanes violation, which is basically the legal term for swerving or weaving into another lane of travel.
In this drunk driving accident, MSP troopers say he allegedly crashed into a lighted arrow sign that was in the Callahan Tunnel.  After crashing into the lighted arrow, he allegedly continued to drive for at least another 500 feet before coming to a stop.  Fortunately, the police report what while the sign was damaged, there were no personal injuries as a result of this Boston area drunk driving accident.
His car was destroyed, and troopers quickly arrived on the scene due to the cameras in the tunnel.  When troopers arrived at his car, they say he allegedly told them he was sorry for driving drunk and he admitted to having a few beers.  He also said that he should have taken an Uber because he was intoxicated.  It is important to note that despite his alleged admissions, defendant is presumed innocent unless and until he found guilty in a court of law beyond a reasonable doubt by a judge or jury.
While every time a person gets behind a wheel while intoxicated it can result in a serious accident with personal injury or loss of life, those who work on the roadways are especially concerned about the risks of being injured or killed by a drunk driver.  The MSP and MassDOT are also very concerned and have issued a statement requesting that anyone who sees a person on the road who seems to be intoxicated should call the police and report the driver.  This is very important, since there is no way that police can be everywhere at one time and they greatly need the public's help.
While some people might be reluctant to report a drunk driver, it is important to understand that even stopping a single drunk driver on a single night can mean everything to a family who will not have to live without a loved one due to the negligent acts of a person who decided to get behind the wheel after drinking.
If you or someone you love has been injured a Boston drunk driving accident, call for a free and confidential appointment at (617) 777-7777.
Additional Resources:
Revere Man Charged With OUI In Highway Work Site Crash, July 26, 2016, CBS Boston
More Blog Entries:
Revere Police Increase Drunk Driving Enforcement, July 18, 2016, Boston DUI Injury Attorney