Recently, one man died and another was injured after falling from a bus window on the Redhook Ale Brewery bus tour, according to Seacoast Online. Investigations into the Massachusetts bus accident concluded that the bus was traveling at about 60 miles per hour during the time of the accident and that the brewery did not over-serve the two men. According to the Chief of the N.H. Liquor Enforcement, Eddie Edwards, there was nothing the brewery did to cause the accident.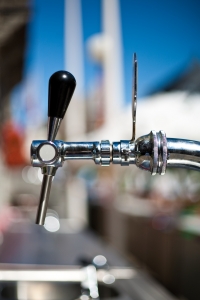 The accident happened as both men were reportedly "roughhousing" on the bus tour as it was traveling down Route 2 in Shirley. The men fell out of the bathroom window as the bus was returning to Massachusetts from New Hampshire. It has been concluded that the man that was killed in the accident died from impact trauma.
According to investigators, the bus' bathroom window is about 4 feet tall by about 2 ½ feel wide. It's hinged at the top and can be opened by passengers. Our Boston bus accident attorneys are thankful that the participants in this tour were responsible enough to take a bus instead of driving after drinking the brewery's products. Unfortunately, the tour bus was unable to protect them from an accident.
The investigation into the accident is ongoing as there are so many factors contributing to the accident. The driver was unaware of the accident when it happened as he continued to drive down Route 2 for a number of miles before pulling off.
Oftentimes residents will go out and enjoy their own sort of brewery tour and will hop from bar to bar – driving to each. Whenever you and your friends head out for a night on the town, make sure that you have a responsible and sober ride home. Drunk driving accidents are some of the most preventable accidents on our roadways. Get a sober driver, take a taxi, find a friend's house to sleep at or get a hotel room if you plan on going out and drinking.
We'd also like to touch on the fact that buses, taxi and other forms of public transportation have a responsibility to keep riders safe. A number of federal regulations have to be met by each vehicle.
Over the last 2 years, the Obama administration has been working overtime to ensure the safety of passenger buses on our roadways. There have been the same number of buses issued out-of-service orders over the last two years as there have been over the previous 10 years, according to the Federal Motor Carrier Safety Administration (FMCSA).
"I'm proud of FMCSA's efforts to crack down and take action on unsafe interstate bus and trucking companies," said FMCSA Administrator Anne S. Ferro.
These busing companies are required to provide buses that pass a number of safety inspections and the driver must meet a plethora of requirements. Drivers must minimize their driving hours to reduce the risks of fatigued driving-related accidents. Drivers must also pass drug and alcohol tests whenever deemed necessary. If a company is caught violating these rules, it can have a fine of $2,000 a day or $25,000 for each separate violation. This increased enforcement effort is to help reduce the number of fatal bus accidents that we've recent experienced across the country.

If you or someone you love has been involved in a busing accident or an accident with a drunk driver in Massachusetts, contact the drunk driving accident lawyers at Jeffrey Glassman Injury Lawyers for a free and confidential consultation to discuss your rights. Call 877-617-5333.

Additional Resources:
Redhook spared blame in bus accident death, by Elizabeth Dinan, Seacoast Online
More Blog Entries:
Feds enforce safety rules in effort to prevent Busing Accidents in Massachusetts, Boston Personal Injury Blog, April 7, 2011
Alleged Fatal Stoughton Drunken Driver Has Shoddy Driving Record, Boston Personal Injury Blog, September 15, 2011