A fatal drunk-driving car accident in Stoughton refuels at least one lawmaker's call for stricter drunk-driving enforcement and harsher penalties for those who are considered habitual offenders.
The recent accident involved a Bridgewater hairdresser who was allegedly driving drunk, an Easton woman who died from injuries sustained in the crash, and two additional motorists who were also injured, according to the Boston Herald.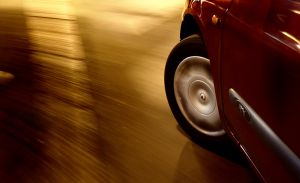 The 48-year-old drunk driver was charged in Stoughton District Court with motor-vehicle homicide, leaving the scene, and driving while drunk and on drugs. She is being held on a $100,000 bond.
Our Boston drunk-driving accident attorneys understand how dangerous these drivers can be and how common habitual offenders are. We also know that legislators are working diligently to create and enact harsher penalties for these individuals.
This Stoughton accident happened when the impaired woman's SUV slammed into another vehicle around 11 p.m. on Route 24. A 57-year-old motorist was pronounced dead at the scene and the two other motorists involved were hospitalized.
According to the woman's records, she has also been involved in seven other accidents, three of which occurred during the past five years. She has also received four speeding fines since the early 1980s.
"We have to have some system in place that recognizes the cumulative nature of these offenses — and today we don't," said Senate Minority Leader Bruce Tarr (R-Gloucester).
Last month, Tarr filed a bill that aimed to toughen up the penalties for bad drivers on our state's roadways. He says that every day we see more and more tragic accidents on our roadways by drivers who have not received strict enough punishments for previous offenses, and it's time we address it.
Officers report that the impaired hairdresser told them that she was heading home from work. Later she admitted to having only three beers. Even after that, officers found nearly 20 marijuana cigarettes and a bottle of pills in her vehicle.

Current penalties are as follows for repeat offenders:
-Second Offense:
-Jail for a minimum of 60 days, but no more than 2 and a half years.
-A fine of $600 to $10,000.
-License suspension for two years — hardship license will be considered after one year.
-Ignition interlock device installed at your own expense for two years.
-Third Offense:
-Jail for a minimum of 180 days, but no more than five years.
-A fine anywhere from $1,000 to $15,000.
-A suspended license for eight years, hardship considered after two years.
-The commonwealth may keep, sell or seize your vehicle.
Massachusetts officials don't think these penalties are strict enough because the number of repeat offenders is still too high. Until there is a system in place to keep drunk drivers off our roadways, innocent people will continue to be involved in accidents caused by careless and irresponsible drivers.

If you, a family member or someone you love has been involved in a car accident with a drunk driver in Massachusetts, contact the drunk-driving accident lawyers at Jeffrey Glassman Injury Lawyers for a free and confidential consultation to discuss your rights. Call 877-617-5333.
Additional Resources:
Crackdown urged after deadly crash, by Christine McConville and Chris Cassidy, Boston Herald
More Blog Entries:
Alleged Fatal Stoughton Drunken Driver Has Shoddy Driving Record, Boston Drunk Driving Accident Lawyer Blog, September 15, 2011
Drunk Driver's License Taken for Life to Avoid Future Drunk Driving Accidents in Boston, Boston Drunk Driving Accident Lawyer Blog, August 25, 2011