According to The Boston Globe, one of the Governor's right-hand men was arrested under allegations of drunk driving in Massachusetts. The arrest happened just a few hours after the aide was involved in an accident in Boston. The Governor's senior adviser for community affairs was involved in an accident at the intersection of Tremont and Stuart Streets just hours before the arrest.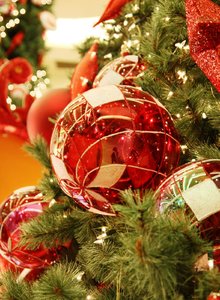 Our Massachusetts drunk driving accident attorneys would like to warn all motorists be to extra cautious on our roadways, especially during the upcoming holiday season. Although a recent report from the Centers for Disease Control reported that there has been a near 30 percent decrease in the number of alcohol-related traffic accidents in the U.S. over the last five years, we're still losing way too many innocent motorists on our roadways because of these irresponsible drivers.
Many experts believe that this decline has to do with the fall of the economy, according to CBS News. As the economy bounces back and the holiday season approaches, we can expect to see an increase in the number of these types of incidents.
"One possibility is that people are drinking at home more and driving less after drinking," said Dr. Thomas Frieden, director of the Centers for Disease Control and Prevention.

According to recent CDC telephone survey of roughly 210,000 participants:
-About 1 out of every 50 people who were surveyed said that they had driven while drunk at least once in the last 30 days. That means that about 4 million Americans drove on our roadways while drunk at some point during last year.
-Roughly 60 percent reported that they drove while drunk only once.
-Some participants admitted to driving while drunk on a daily basis.
-The CDC estimates that there were approximately 112 episodes of drunk driver on our roadways in 2010 alone. This means that there were about 300,000 drunks driving along our roadways every day.
-This is the lowest number of episodes on our roadways since 1993, which is down significantly from the peak year of 2006 with an estimated 160 million episodes.
-Men between the ages of 20- and 35-years-old had the highest recording of drunk driving episodes. Even though this demographic only accounts for about 10 percent of the population in the U.S., they were expected to be involved in more than 30 percent of the alcohol-related traffic incidents in 2010.
The most common occurrences of the drunk driving incidents from 2010 involved individuals who had at four or five alcoholic drinks in a short amount of time. Binge drinking was reported to have declined during this time.
According to the National Highway Traffic Safety Administration (NHTSA), there were just under 11,000 drunk driving accidents reported in 2009.
Traffic accidents continue to be the number one cause of death for people in the country. A person dies in a traffic-related accident on our roadways every 48 minutes. With the holiday season approaching, motorists are asked to be cautious on our roadways and keep an eye out for alcohol-impaired drivers. This pleasant time of the year unfortunately brings out more impaired drivers and many innocent motorists die as a result.

If you or a loved one has been injured in a car accident with a drunk driver in the Greater Boston area, contact the drunk-driving accident lawyers at Jeffrey Glassman Injury Lawyers for a free and confidential consultation to discuss your rights. Call 877-617-5333.
Additional Resources:
Governor's aide charged with drunk driving was in earlier accident, by Travis Andersen and Miriam Valverde, Boston Globe
More Blog Entries:
Drunk Driving Accident in Stoughton Kills 1, Injures 2 — Officials Push for Harsher Penalties, Boston Drunk Driving Accident Lawyer Blog, September 30, 2011
Drunk Driver in Boxborough Receives Sixth DUI Charge, Boston Drunk Driving Accident Lawyer Blog, September 27, 2011