A former police officer for the city of Northbridge may have lost his job, but he was spared a jail sentence for a drunk driving crash that nearly killed another man after the victim pleaded with the judge for leniency.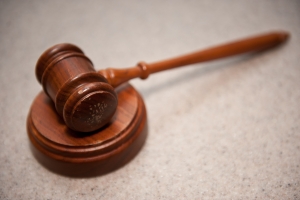 Our Boston drunk driving accident attorneys know that such an act of forgiveness, while certainly commendable, wouldn't preclude the victim from filing a personal injury lawsuit against the man who caused him and his family such pain. While a victim may want to help spare someone who made a poor decision from spending decades behind bars, it would remain well within his or her rights to seek compensation in order to assist with lost wages, medical bills, property damage and ongoing health concerns.
Drunk driving cases tend to be among the most emotionally-charged because they are 100 percent preventable. Split-second, momentary distractions – though no less fatal – are at least easier to understand. It's tougher to forgive someone who made the clear choice to get behind the wheel while intoxicated and put YOUR and your family's safety at risk.
In this case, the 43-year-old police officer was reportedly off-duty, driving a pickup truck with a 30-year-old passenger in Worcester back in October of 2011 when he crossed the center line on Douglas Road. In doing so, he rammed head-on into another vehicle with a singe male occupant. That individual had to be transported by medical helicopter to UMass Memorial Medical Center. There, he was treated for a broken hip, thigh, knee and ribs, as well as numerous cuts and bruising.
As if this wasn't bad enough, the officer and his passenger reportedly switched seats in the immediate aftermath of the crash. Several witnesses attested to this, although both the officer and his passenger insisted that she had been driving at the time of the wreck. Both ultimately pleaded guilty to filing a false crime report, with the officer also pleading guilty to DUI causing serious bodily injury.
As a result of the victim's request for mercy, the judge handed down a three-year probation sentence for the officer, who subsequently lost his job after the incident.
The victim, meanwhile, a custodian at the local public school district, had been on his way home from work at the time of the crash.
The off-duty officer and his girlfriend, meanwhile, had just left a bar where they had been drinking.
Since that night, the victim has been forced to undergo a full hip replacement surgery and he continues to walk with a limp and the assistance of a cane.
Altogether, he and his family have racked up $600,000 in medical bills.
Interestingly, the former officer did not approach the victim to apologize until after the sentence was handed down. Outside the courtroom, the two shook hands.
Still, a handshake and an extension of forgiveness won't pay this man's medical bills.
We encourage all people who have been injured in drunk driving crashes to contact a personal injury lawyer as soon as possible to explore your options.

If you or someone you love has been injured a Boston drunk driving accident, call for a free and confidential appointment at (617) 777-7777.
Additional Resources:
Former officer guilty of DUI, March 12, 2013, By Gary V. Murray, Telegram & Gazette
More Blog Entries:
Repeat DUI Offenders Sometimes Drive Without a License, Jan. 26, 2013, Boston Drunk Driving Accident Lawyer Blog