It may seem odd to wish someone a hangover, but it's our sincere hope that this is the worst thing Boston St. Patrick's Day revelers will be coping with the morning after. Too often, people end up with either a DUI or injuries sustained as a result of being hit by a drunk driver.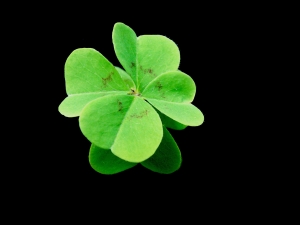 However, our Boston drunk driving accident attorneys continue to be baffled by how many people – even knowing the risk – will get behind the wheel of a vehicle after a full day or evening of drinking.
While we take no issue with the celebratory nature of the holiday, the problem is when someone overdoes it and then deems themselves in worthy shape to drive. It happens every year, without fail, sometimes to long-lasting or tragic consequences.
It's truly senseless.
The City of Boston is taking special precautions to ensure safety, but ultimately, it will be up to individuals to plan accordingly and abide by those laws. Part of the city's plan is to have all liquor retailers close by 4 p.m. Sunday and all bars to close by 4:30 p.m. The idea is to give people enough daylight to sober up and go home.
It's worth noting that because a number of major thoroughfares are going to be shut down anyway due to the parade, familiar routes will no longer be available for traversing. This is one more way that officials are hoping to encourage the use of public transportation, as opposed to private modes.
Additionally, the Boston Police Department has announced plans to boost its patrols and visibility, in order to discourage people from driving after they've been drinking. The agency is also teaming up with local universities so that any student who is arrested for crimes like DUI or drunk and disorderly will not only face the criminal consequences, he or she will also be subject to additional penalties imposed by their school.
Officers indicated they will be conducting numerous, random walk-throughs of a number of city streets and bars, particularly those that are prone to host a large number of college students.
A number of officers are also being assigned to posts at various liquor sale establishments with the sole purpose of ensuring adherence to city and state ordinances regarding alcohol sales.
City officials advised celebrants to bear in mind the following:
Public drinking won't be tolerated, and violators will be subject to citation or arrest;
Engaging in behavior such as destruction of property or fighting would be dealt with swiftly by local law enforcement teams;
Failure to abide by police instructions to disperse peaceably will put you at risk for arrest;
Public transportation and taxis will be available the entire day and all through the evening to assist those revelers who are too intoxicated to drive themselves home.
The NHTSA has a few tips as well, including:
Be sure to designate a sober driver or have alternative transportation planned before you head out;
Never ever let a friend drive intoxicated. Figure out a safe plan for them to get home.
Do not get in a vehicle with a driver who has been drinking.
Always wear your seat belt, as it is one of the best defenses available against drunk drivers.

If you or someone you love has been injured a Boston drunk driving accident, call for a free and confidential appointment at (617) 777-7777.

Additional Resources:
Consumer Advisory: NHTSA Urges Drivers to Celebrate Responsibly During St. Patrick's Day Weekend and Designate Sober Drivers, March 15, 2013, Press Release, National Highway Traffic Safety Administration
More Blog Entries:
Breath Tests Used in Schools to Discourage Drunk Driving, Feb. 27, 2013, Boston Drunk Driving Accident Lawyer Blog