According to a recent news article from the Providence Journal, a defendant has been sentenced to be committed in a Massachusetts Correctional Institute (MCI) for no less than five years and no more than eight years after a fatal drunk driving accident on Interstate 195 that occurred last year.  Defendant, who is 63-years-old, pleaded guilty to a charge of manslaughter while operating under the influence of intoxicating liquor (OUI).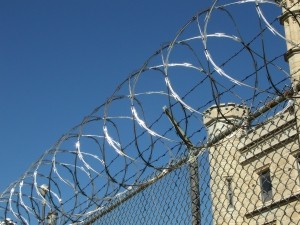 This charge is also called vehicular homicide.  Prosecutors said at defendant's sentencing and plea hearing that he was driving at an excessive rate of speed when he crashed into the rear end of a Toyota.  After being hit from behind, the Toyota rolled completely over. The Toyota was being driven by a 73-year-old woman, who was also from Massachusetts.  As a result of this fatal drunk driving crash, she was thrown from her vehicle and died as a result of her injuries. First responders did what they could to save her and stabilize her on the scene before transporting her to a local level-one trauma center, but she was pronounced dead soon after arriving at the hospital.
When police arrived on the scene, they immediately suspected driver was under the influence of alcohol. In addition to his behavior and the strong odor of alcohol, officers discovered empty beer cans and empty tequila bottles in his vehicle. Prosecutors also argued during his sentencing hearing that he was very abusive to the officers and actually spit on one officer during his arrest.   It was for this reason that the judge ordered him to be committed for a period of five to eight years, which is actually a fairly substantial sentence for a fatal drunk driving accident case.  As for the range in sentence, under the Massachusetts Truth in Sentencing Act, a sentence must have a range so that someone cannot be paroled in short period of time on a long sentence.  Under this law, a defendant must serve some time between the range.  If the sentencing judge really wants to control a sentence, he or she could give a very short range – between eight years to eight years and one day, and the defendant would have to serve at least eight years, but not less than eight years and a day.
One thing to keep in mind in a drunk driving car accident is that the prosecutors will typically want the victims to work with the Commonwealth to serve as potential witnesses.  While the prosecutor desires to secure a conviction against the defendant, and you may as well, the prosecutor is not necessarily as concerned with your ability to recover in a subsequent civil lawsuit. For this reason, while it is essential that you cooperate with police and prosecutors, you should speak with an experienced Boston drunk driving accident attorney before making any statements.  The reason for this is because you want to make sure you have somebody on your side who is fighting for your right to a full and appropriate financial recovery for your loss resulting from the drunk driving accident.
If you or someone you love has been injured a Boston drunk driving accident, call for a free and confidential appointment at (617) 777-7777.
Additional Resources:
Empty tequila bottles, fatal crash bring five years in Massachusetts prison, September 24, 2016, Providence Journal
More Blog Entries:
Report: Possible Tougher Drunk Driving Laws in Massachusetts, March 30, 2016, Boston Drunk Driving Accident Lawyer Blog