Drunk driving is a crime.  This means that it is illegal, as opposed to civil moving violations like running a stop sign. Even though many people do not like to think of themselves as "criminals" after being arrested for operating under the influence (OUI) of intoxicating liquor or drugs, your Massachusetts Board of Probation (BOP) record, which is often called a "Bop" in courts in the Commonwealth, will say otherwise.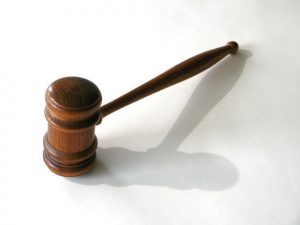 One of the reasons people seem to think of drunk driving more as a traffic offense than a criminal offense is because many more people drive drunk on regular basis that there are people that commit violent crimes, for example.  Basically, people tend to justify drunk driving with an everyone is doing it argument.However, when you get arrested for drunk driving and get a continuation without a finding (CWOF) or a conviction, the hope is that you will not engage in this risky type of behavior again.  For whatever reason, the recidivism rate for OUI is actually much higher than it should be, even if there are people with multiple arrests and who have been involved in a serious Boston drunk driving accident.
According to a recent news article from CBS, a man was arrested and charged with his 14th offense of drunk driving.  Prosecutors have said the defendant has 12 current suspensions of his driving privileges and had on his record 12 additional suspensions.  He therefore did not have a valid license to drive on the day he arrested as alleged by law enforcement officials.
Due to the fact that he had so many previous convictions for drunk driving and driving with a suspended license, the prosecutors elected to charge him with a felony operating while intoxicated count and driving with a suspended license. Since this was a felony, he was held on a $50,000 cash bond and will have a pretrial hearing as the prosecutors take his case before a grand jury to obtain a felony bill of indictment. He was also charged with driving with an open container of alcohol.  However, it is important to note that, while his past convictions can be used to enhance his sentence and charges, they do not mean he is guilty of these recent charges, as they are merely allegations.  In fact, he is presumed innocent unless and until he is found guilty beyond a reasonable doubt in a court of law by a judge or jury.
As our Boston drunk driving accident attorneys can explain, someone with multiple concurrent suspensions of his or her driving license is unlikely to have car insurance, as they are not legally allowed to drive.  This means that if you are hit by a drunk driver who does not have insurance, you will not likely be able to recover anything from the driver unless the driver happened to be wealthy, but that is not often the case.  However, you should still call an experienced personal injury attorney, because you may be able to recover under your own vehicle's underinsured motorist policy (UM).
If you or someone you love has been injured a Boston drunk driving accident, call for a free and confidential appointment at (617) 777-7777.
Additional Resources:
Macomb County Man Charged With Drunk Driving For 14th Time, Jan. 18, 2017, CBS News
More Blog Entries:
Bruins Star Ray Bourque Arrested for Drunk Driving After Car Accident, July 5, 2016, Boston Drunk Driving Injury Lawyer Blog