According to a recent news report from the Times Herald-Record, a man has pleaded guilty to a drunk driving accident that killed his friend 17 years after the accident occurred. He pleaded guilty to drunk driving, second-degree manslaughter, and charges related to violation of the bail statute by not coming back to court when he was out on bail during the pendency of his court case.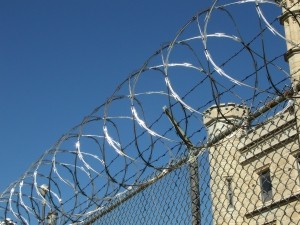 Prosecutors have said the defendant, who was in his late 20s at the time of the accident, lost control of the 1988 station wagon his was driving and crashed.  His friend, who was a 24-year-old passenger in the car, died as a result of his injuries sustained in the crash. During the court case in 2000, the defendant attempted to plead guilty.
Unfortunately, he was too drunk to remember what happened that night and could not plead guilty.  The reason for this is because the United States Supreme Court has held that in order to plead guilty to a criminal offense, the plea must be knowing and intelligent, free and voluntary.  The way this is accomplished is by reading a series of questions to the defendant to find out what his or her highest level of education, and whether he or she is under the influence or any drugs or alcohol.  These are just two of the questions asked of many in what is known as a plea colloquy.
Once the judge is satisfied the defendant knows what is going on, and then the prosecutor will read the allegations against the defendant. In most misdemeanor cases, that means reading the police report.  At this point, the defendant must admit to his or her guilt, and accept that the facts as alleged by the prosecutor were substantially correct and true.
As our Boston DUI injury attorneys can explain, if the defendant pleads guilty or is found guilty of drunk driving, that can be very helpful to your civil case, since it is difficult to defend a case where the defendant has been convicted of operating a motor vehicle under the influence of alcohol (OUI).  This means that he or she has either admitted to guilt, or a jury or judge has found him or her guilty beyond a reasonable doubt.
In this case, the defendant could not plead guilty, because he could not remember what happened and say the facts in the police report were true. At this point, they set a trial date since they decided they could not do a plea, and he was released on bail.  During this time, he fled the jurisdiction and was not found for 17 years.
He was eventually found in a unrelated stop where he was using a different name.  They were able to match him to the old bench warrant and took him to jail.  This time he was able to plead guilty under what is known as an Alford plea.  That is where you cannot remember the facts, but you can accept that the prosecutor has enough evidence that a jury could find you guilty.
If you or someone you love has been injured a Boston drunk driving accident, call for a free and confidential appointment at (617) 777-7777.
Additional Resources:
17 years after fatal drunk-driving crash, man pleads guilty, December 13, 2016, By Heather Yakin, Times Herald-Record
More Blog Entries:
Bruins Star Ray Bourque Arrested for Drunk Driving After Car Accident, July 5, 2016, Boston Drunk Driving Injury Lawyer Blog