According to a recent news article from the New York Post, a man allegedly fell out of the pickup truck he was driving outside of a strip club in Orlando, Florida and was then run over by his own vehicle.  This was all caught on a security camera outside of the strip club, according to a statement by police.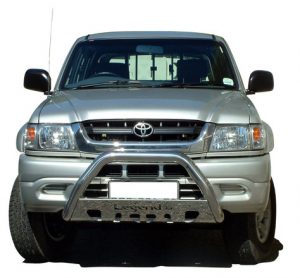 The 28-year-old can be seen leaving the strip club at around 2 a.m. and getting into his vehicle to drive away.  Allegedly fearing that he was too intoxicated to drive home, a club security guard attempted to stop him from leaving.  He is seen accelerating and making a hard right turn, as he attempted to leave the parking area, and he was then ejected from the truck at this point. Once he was on the ground, the truck kept moving and ran over his legs.
The truck kept traveling until it crashed into a home that was nearby the strip club, and club security dialed 911.  When first responders arrived on the scene of this alleged drunk driving accident, they saw that the defendant was trying to run away from police on foot after leaving his vehicle in the house into which he allegedly crashed. The owner of the home said his mother was sleeping there at the time of the crash, but, fortunately, she was not injured, because the drainage ditch in front of his home slowed down the vehicle enough to stop it from crashing further into the home.  The man then broke the window of the pickup truck and turned it off to stop it from smoking on his front lawn.
It was not hard for police to catch up to allegedly drunk driver following his accident, as he was well known as a regular customer of the club, and he was seriously injured when he was allegedly run over by his own car.
Once the police caught up with him, first responders treated him for injuries, and then he was placed under arrest for allegedly drunk driving, hit-and-run, and careless driving.  The officers than talked to club security, who said he was clearly too drunk to drive.  They had asked for his driver's license and keys, and while he allegedly left his license at the bar, he obviously did not leave his keys.
However, it is important to note that while he has been charged with several crimes including a hit-and-run following an alleged drunk driving accident, he has not been convicted of any of these offenses. Therefore, he is presumed innocent unless and until he is found guilty in a court of law beyond a reasonable doubt by a judge or jury.
One thing to keep in mind when speaking with an experienced Boston drunk driving accident lawyer is that even if the hit-and-run driver manages to get away and is never found and identified, you may still have a case through what is known as an Uninsured Motorist (UM) claim.
If you or someone you love has been injured a Boston drunk driving accident, call for a free and confidential appointment at (617) 777-7777.
Additional Resources:
Suspected drunk driver runs over himself outside strip club, November 23, 2016, By Joshua Rhett Miller, New York Post
More Blog Entries:
Bruins Star Ray Bourque Arrested for Drunk Driving After Car Accident, July 5, 2016, Boston Drunk Driving Injury Lawyer Blog