'Tis the season for holiday parties.
Whether you are out enjoying the season with friends and family, at your company holiday party, or entertaining guests at a restaurant or in your home, we urge you to celebrate responsibly. Not only can you help prevent a holiday tragedy, you will also reduce your chances of being found responsible for accident or injury, particularly in cases where alcohol is involved.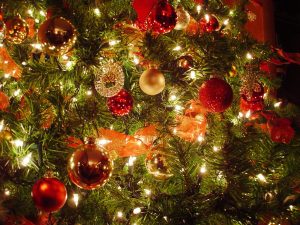 In recent years, particular emphasis has been placed on employer liability for employee conduct at company holiday parties.
The American Bar Association notes an increasing number of cases nationwide involve traffic collisions or other injury that occurs after a holiday party. In 2013, the ABA even published "The Little Book of Holiday Law," to address many of the issues around holiday parties and social host liability.
Liability for Workplace Holiday Parties in Massachusetts
Sexual harassment has become an increasing concern in the workplace, and holiday parties are often where such behavior occurs and is reported (by some estimates nearly one-third of surveyed employees reported witnessing a sexual advance between coworkers at holiday parties). However, by far the biggest liability concerns are the risk of traffic accidents and other injuries associated with the consumption of alcohol.
In some cases, an employee may be covered by workers' compensation benefits if it can be determined that he or she was working, or was expected to attend as part of the job. As the ABA noted: "Whether attending a company holiday party is "within the scope of employment" varies on a case-by-case basis. If attendance is mandatory, a court will probably find employees to be acting within the scope of their employment. If attendance isn't technically mandatory but there's a strong expectation that all employees will or should attend, a court may infer that attendance was expected and thus find employees to be acting within the scope of their employment."
But corporate liability does not stop with the obligation of covering an injured employee. Because once the court decides attending a holiday party was within the scope of employment,  an employer will most likely be held responsible for accidents or injury caused by an inebriated employee through the legal doctrines of vicarious liability and respondent superior. Stemming from English common law, these legal terms mean an employer can be held responsible for injuries caused by employees during the course and scope of their employment.
One such case in Massachusetts went all the way to the Supreme Judicial Court in 2010 before a finding in favor of an employer was made by the state's highest court.  CHARLES LEV vs. BEVERLY ENTERPRISES-MASSACHUSETTS, INC (457 Mass.234) originated in Middlesex Superior Court after an employee, who had been drinking at a restaurant with his boss, struck and injured a pedestrian. The case was dismissed by summary judgment after the judge ruled the scope of employee's employment ended when he left the restaurant to return home.
In ultimately affirming that decision, the high court noted under the doctrine of respondeat superior, "an employer, or master, should be held vicariously liable for the torts of its employee, or servant, committed within the scope of employment." Dias v. Brigham Med. Assocs., Inc., 438 Mass. 317 , 319-320 (2002). The court found the employee's scope of employment ended when he left the restaurant to travel home.
In deciding whether the employer could be held responsible under the laws of host liability or traditional negligence, the court found the employer did not owe a duty of care because the restaurant served the alcohol, not the employer. "We have declined to adopt a separate standard of care for an employer-host, concluding that "the possible liability of an employer-host should be tested by existing standards governing a social host's liability." The court also noted a general principle of tort law is that "[t]here is no duty to control the conduct of a third person so as to prevent him from causing physical harm to another."
Drunk driving injury lawyers in Boston know each case is unique. Massachusetts does not have a particularly strong social host law, compared to other states. But employers may still be liable in some instances when an employee causes injury after leaving a restaurant or holiday party where alcohol is served.
Social Host Responsibility in Massachusetts
Accident victims are best served by identifying all liable defendants. Massachusetts auto insurance law, which include $8,000 in personal injury protection (PIP) and Bodily Injury coverage of $20,000 per person/$40,000 per accident, is often inadequate to compensate victims for losses after a serious or fatal collision.
The common law theory of social host liability was first recognized by Massachusetts courts in McGuiggan v. New England Tel. & Tel. Co., 398 Mass. 152 (1986).
Today, Massachusetts social host law primarily addresses liability for serving alcohol to those under the age of 21. Parents or social hosts who serve alcohol to guests under the age of 21 may face up to one year in prison and a $2,000 fine under M.G.L. c. 138, s. 34. Parents and social hosts may also be held civility liable if a child or underage guest injuries another person after consuming alcohol.
You and/or your child may also be held civilly responsible if your child supplied guests with alcohol, even without your knowledge. You or your child can be sued civilly (with you and your homeowner's insurer as the financially responsible parties), if "you or your child knowingly or intentionally supplied, gave, provided, or allowed minors to possess alcohol at your home or other property you controlled."
The same law applies if you or your child rent a hotel room where alcohol is consumed by underage guests.
Tips for Responsible Party Hosts
The Insurance Information Institute offers a number of tips for hosting a safe holiday party, as well as for avoiding liability associated with alcohol service.
Understand and obey the law: Never serve to underage guests.
Consider alternative venues: Holding your get together at a bar or restaurant can help minimize liability risks.
Hire a professional bartender: Not only are bar tenders better able to determine whether a guest is intoxicated, they are better able to say "no" to your friends or family members.
Encourage designated drivers: Or other alternative modes of transportation, such as Lyft or Uber.
Be responsible: By limiting your own alcohol consumption and by stopping alcohol service at least an hour before a party ends.
Serve food and non-alcoholic alternatives: Eating and drinking plenty of water can help mitigate the impact of moderate alcohol consumption.
By committing to hosting safe and responsible holiday gatherings, you will be helping to keep your family and friends safe, while reducing the risk that you will be found responsible if an intoxicated guests causes an accident.
If you or someone you love has been injured a Boston drunk driving accident, call for a free and confidential appointment at (617) 777-7777.