If your child wants to have a graduation party, prom party or any party at your house over the course of the summer, it is very important you understand as a parent what your responsibilities are under the law. If either you or your child knowingly provides alcohol for someone who is under the age of 21, there could be serious legal consequences.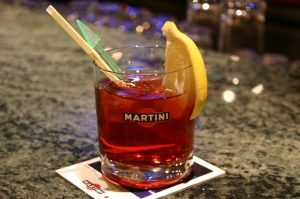 Unfortunately, many young people do have parties during the summer — sometimes with their parents knowledge and other times when parents are at work. If someone leaves these parties and gets into a drunk driving crash, the collision victim must know his or her rights under Massachusetts law. A Boston drunk driving lawyer can provide assistance to collision victims in pursuing a claim not only against the intoxicated driver, but also against the parents of teens who provided the alcohol consumed before the drunk driving accident.
When victims of drunk driving collisions have more potential defendants to make claims against, this maximizes the chances the crash victim can obtain full compensation for losses. Drunk driving injuries can be serious and expensive to treat. If the teen driver has limited auto insurance, the victim can pursue a claim against others who may have more coverage and more assets – as long as the teen can prove the others are liable under Massachusetts law.
Holding Parents Accountable for Teen Drunk Driving Accidents
There are social host laws in Massachusetts which determine when a parent is responsible for a teen drunk driving accident. As the Massachusetts Department of Public Health explains, it is a crime to "furnish" alcohol to someone who is under 21. Anyone who knowingly provides alcoholic beverages to a person who is underage is in violation of the law. The penalties include up to a year of imprisonment and a criminal fine up to $2,000.
The law also makes those who furnish alcohol to minors civilly liable for resulting damages. It is this part of the law which allows drunk driving accident victims to file a lawsuit against parents and pursue a claim for damages from parents who gave alcohol to a teen who later caused a crash to occur. A parent could be liable both for actually being home and providing the alcohol and could also potentially be held legally responsible if his or her child offered alcohol to friends if it can be proved the parent knowingly made the alcohol available for someone under the age of 21 to consume the intoxicating beverages.
Parens can also be held responsible for parties which happen outside of their home, such as in circumstances where a parent rents a hotel room for a child to have a prom or graduation after party where alcohol is consumed.  The key is proving the parent was aware underaged young people would be consuming alcohol and contributed to making this possible.  An experienced attorney can help collision victims to prove parents should be held accountable for teen DUIs if the parent's actions warrant a claim being made against them for losses.
If you or someone you love has been injured a Boston drunk driving accident, call for a free and confidential appointment at (617) 777-7777.
Additional Resources:
Preventing Underage Drinking, Mass. Dept. of Public Health
More Blog Entries:
Boston Courts Deal with Issue of Drivers Alleged to Be On Marijuana, Feb. 13, 2017, Boston OUI Injury Lawyer Blog