According to a recent news article from CBS Boston, a woman who was once honored as middle school principal of the year in Dedham has been fired after her arrest for alleged drinking and driving.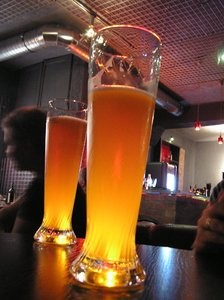 Authorities say the Dedham middle school teacher was driving her car very early Sunday morning, when an officer from Waltham ended up behind her car.  He noticed that she was weaving on the road and making what he called erratic movements not expected of a sober driver.  He then watched as she pulled into a nearby parking lot.
Once in the parking lot, she allegedly got out of her vehicle and bent over as if she was about to vomit on the parking lot.  At this point, the officer stopped his car, got out and quickly approached the suspect.  He took her keys out of her hand and called local police, since he was out his normal jurisdiction, which is Waltham, Massachusetts, as opposed to Dedham where the suspect was allegedly driving her vehicle while intoxicated.
The officer from the local jurisdiction who ultimately responded to the scene said he immediately observed a strong odor of an alcoholic beverage on the suspect's breath, and said her speech was also slurred. He also observed, as noted in his police report, that the middle school teacher's eyes appeared to be glassy, red, and bloodshot.
As our Boston drunk driving accident attorneys are familiar, these symptoms are consistent with the clues of impairment as outlined by the National Highway Traffic Safety Administration (NHTSA), and are the basis for the drunk driving detection and investigation methodology taught to officers as part of their required training on the standardized field sobriety tests (SFSTs).
Fortunately, in the case of this middle school teacher from Dedham, there was no alcohol-related traffic accident.  She was, however, charged with operating a motor vehicle under the influence of intoxicating liquor or drugs (OUI).  An OUI is the name in the Massachusetts General Laws (MGL) for what most other states refer to as a DUI or DWI.
The arresting officer also took note, according to his police report, that defendant allegedly admitted to drinking three vodka-based drinks that evening, and she agreed to submit to a breath test, which allegedly revealed that her blood alcohol content (BAC) was more than twice the legal limit of 0.08 grams of ethanol (drinkable alcohol) per hundred milliliters of blood.  It should be noted that defendant has merely been accused of drunk driving and is presumed innocent unless and until she is convicted in a court of law.
Following her arrest, the local Massachusetts school board decided to place her on administrative leave while the case is still pending.  They have not said whether she is under paid or unpaid leave.  One thing that people may wonder is what a drunk driving arrest has to do with being able to work as a school principal.  The reality is that when someone decides to drive drunk, they are acting with an extreme disregard for the lives and safety of innocent people on the roads and sidewalks across Massachusetts, and that is the reason it a concern.
If you or someone you love has been injured a Boston drunk driving accident, call for a free and confidential appointment at (617) 777-7777.
Additional Resources:
Middle School Principal Of Year Arrested On Drunk Driving Charges, April 6, 2016, CBS Boston
More Blog Entries:
Massachusetts DUI Charges for Principal of the Year, April 11, 2016, Boston Drunk Driving Accident Lawyer Blog