Recently, the Governor of Massachusetts Deval Patrick signed new legislation into law that closed a previous loophole. The old loophole used to let repeat drunk driving offenders chose to refuse a breathalyzer to get lesser sentences when they were charged in court.
According to the Boston Globe, the measure was signed by Governor Patrick as a part of the legislature's budget proposal for the new fiscal year. We recently told you about this loophole on our Boston Drunk Driving Accident Lawyer Blog as the State Attorney General, Martha Coakley, said that she and other state lawmakers were working diligently to close the loophole to help ensure that repeat drunk drivers are taken off the roads.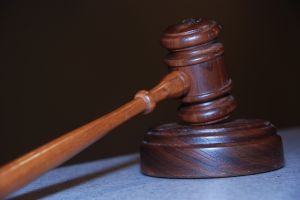 Our Boston drunk driving car accident attorneys understand that the new law still allows drivers to refuse a breathalyzer test, but now it's treated as a conviction if anyone receives a ruling of "continuance without a finding" in court. Before this change, the law allowed drivers to refuse a breath test to avoid having the test counted against them in future decisions on license revocation. With these lesser sentences, convicted drivers were back on our roadways in less time and were increasing the risks for potentially fatal accidents for everyone.
In 2010, there were nearly 10,250 people who died in car accidents across the United States that involved a drunk driver. These kinds of accidents accounted for more than 30 percent of all fatal accidents.
Currently, there are about 2 million people who have three or more drunk driving convictions. About 400,000 have five or more of these convictions. It's these kinds of weak sentences that allow these drivers to continue to endanger the public. When a state has tough drunk driving laws, recidivism is less likely and roadways are safer. Statistics illustrate that about a third of all drivers who are arrested for drunk driving each year are in fact repeat offenders. According to Mothers Against Drunk Driving, first offender patterns of recidivism closely parallel those of repeat offenders.
License suspension for refusing to take a breathalyzer test in Massachusetts:
-A 180 day license suspension for a 1st offense.
-A 3 year license suspension for a 2nd offense.
-A 5 year license suspension for a 3rd offense.
Minimum jail time for refusing to take a breathalyzer test in Massachusetts:
-No minimum for a first time offense.
-30 days for a second offense.
-150 days for a third offense.
If you are under the age of 21-years-old, the maximum blood alcohol concentration (BAC) allowed is .02 percent. If you're 21-years-old or older, the maximum BAC is .08 percent. If you're driving a commercial vehicle, you're allowed a maximum of .04 percent.

Jeffrey Glassman Injury Lawyers, LLC is here to offer assistance to accident victims and their families. If you or someone you love has been involved in a drunk driving car accident in Boston, Quincy, Braintree and elsewhere in the state. Call (617) 777-7777 to set up a free and confidential consultation to discuss your case.
More Blog Entries:
Drunk Driving Car Accidents in Boston and Elsewhere Impacted by Stricter Penalties?, Boston Drunk Driving Accident Lawyer Blog, July 6, 2012
MADD Continues Fight Against Drunk Driving Car Accidents in Quincy and Elsewhere, Boston Drunk Driving Accident Lawyer Blog, June 12, 2012