A drunk driving car accident in Watertown left a local man running shirtless.
According to local police, the accident happened just after 1:00 a.m. Officers from Cambridge notified the Watertown Police and told them that they saw a man who was openly peeing outside of his car while it was parked on the side of the road. After emptying his bladder, the driver hopped back into his vehicle, sped off and drove over a sidewalk.
The accident happened near the intersection of Mt. Auburn Street and Arlington Street, according to the Watertown Patch. When officers arrived at the scene of the accident, they only found the man's BWM with the airbags deployed. A Cambridge officer who was off-duty at the time says that he saw him leaving his vehicle and the scene of the accident. Other witnesses say that they spotted the man running through a nearby neighborhood, running across lawns and driveways with no shoes or shirt on.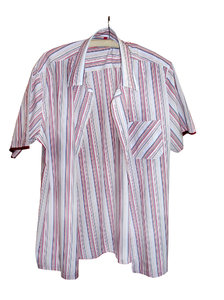 Police officers were able to locate the hit-and-run driver just a few blocks from the accident. They nabbed him on Brimmer Street and threw him in cuffs. He was arrested on charges of leaving the scene of property damage, reckless driving so as to endanger and driving under the influence of alcohol.
Our Watertown car accident lawyers understand that drunk driving car accidents, both resulting in personal injury and in property damage, are completely preventable. There is never a circumstance in which a driver should choose to drive after consuming alcohol. This is especially true considering there are so many other safe and sober ways to get home. The state of Massachusetts offers residents and visitors with a plethora of public transportation options and these options should be taken advantage of when heading out for the night. There are buses, trains, subways and taxis to get you home safely.
In 2010, there were over 10,000 people who were killed in drunk driving accidents in the U.S. That means that someone died in one of these kinds of accidents every 51 minutes. The state of Massachusetts saw more than 140 people die in car accidents that involved a driver who was under the influence. These kinds of accidents accounted for nearly half of all fatal crashes in the state over the year. We had some of the highest rates of alcohol-involved accidents. Only the states of Texas and South Carolina had a higher percentage of impaired drivers in their total number of accidents logged during the year.
Drivers are asked to be safe and sober behind the wheel. Please get yourself a sober ride home. Don't feel like using public transportation? That's okay. You can still call a friend or a family member and have one of them come pick you up. If you don't feel like going home that's okay too. Stay over at a friend or family member's house. You can even get a hotel room. Whatever you do, you should never get behind the wheel after consuming alcohol regardless of how "little" you think you've had.

Jeffrey Glassman Injury Lawyers, LLC is here to offer assistance to those and the families of those who have been the victim of a drunk driving accident, call (617) 777-7777 to discuss your case through a free and confidential consultation.
More Blog Entries:
Drunk Driving Car Accidents in Boston and Elsewhere Impacted by Stricter Penalties?, Boston Drunk Driving Accident Lawyer Blog, July 6, 2012
MADD Continues Fight Against Drunk Driving Car Accidents in Quincy and Elsewhere, Boston Drunk Driving Accident Lawyer Blog, June 12, 2012