According to local police officers, a woman who is now facing charges of drunk driving in Whitinsville says that the GPS made her do it.
Allegedly, the woman says that the GPS told her to make a left, so she did. Unfortunately, the left that she took led her through a cornfield and then straight onto a golf course. Her car got stuck in one of the sand traps on the Whitinsville Golf Club.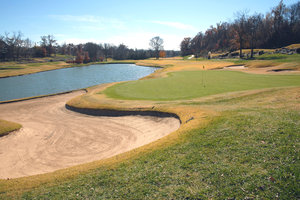 According to WCVB, police aren't buying the story and have accused her of drunk driving. Officers reportedly found the woman's vehicle on the golf course in the sand trap. They say that her eyes were blood shot, she was slurring her words and smelled of alcohol. They also say that she had a plastic cup inside of her car that was carrying an alcoholic beverage. After interrogating the driver, she reportedly admitted that she had previously consumed about a half a liter of vodka.
Our Whitinsville drunk driving accident lawyers understand that the intoxicated driver is now facing charges of driving with an open container, negligent driving, drunken driving and driving on a suspended license. She's really lucky that she didn't injure anyone in this wreck.
Currently, the driver has two pending charges, one for drug possession and another for resisting arrest. Both of these were from a previous incident. This new drunk driving charge count is the woman's fourth drunk driving charge. She is currently being held on $10,000 bail after pleading not guilty.
In the state of Massachusetts, there are nearly 22,500 people who currently have three drunk driving charges on their record, according to Mothers Against Drunk Driving (MADD). To make matters even worse, there are another 5,000 who have been convicted five times of drunk driving in the state. In 2011, there were nearly 120 people who were killed in drunk driving car accidents throughout the state. These fatalities accounted for nearly 40 percent of the entire number of accident deaths for the year.
Nationwide, there were more than 1.41 million drivers who were arrested in 2010 for driving under the influence of alcohol or drugs.
The truth of the matter is that these accidents are completely preventable. No one is ever forced to get behind the wheel after consuming alcohol. It's usually a lack of planning and a complete disregard for safety. Before you go out this summer, make sure you've got a sober ride home to help make sure your stay out of the hospital and out of jail!

Jeffrey Glassman Injury Lawyers, LLC is a team of experienced attorneys who are here to help families of drunk driving accidents within the state of Massachusetts. Call (617) 777-7777 today to discuss your case.
More Blog Entries:
Drunk Driving Car Accidents in Boston and Elsewhere Targeted with New Legislation, Boston Drunk Driving Accident Lawyer Blog, July 12, 2012
Hit-and-Run Accident in Watertown Lands Man in Jail — Shirtless, Boston Drunk Driving Accident Lawyer Blog, July 9, 2012