After less than a year of being able to consume alcohol legally, a 22-year-old driver is facing charges of drunk driving after a Massachusetts car accident. The Friday night accident happened in Burlington and left the intoxicated driver's passenger in critical condition at Lahey Hospital. According to the Merrimack Patch, the driver was last reported to be sitting in Essex County Jail waiting for his arraignment. He's facing charges of operating a vehicle under the influence of alcohol, marked lanes violation, operating under the influence of drugs and negligent operation.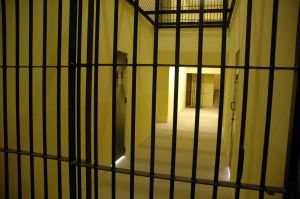 The accident happened just before midnight when state troopers from Andover and Concord responded to a number of phone calls that reported a crazy driver in Chelmsford along Route 3 North. As troopers searched for the reported vehicle, they spotted the sedan rolled over on its roof on the side of the road.
Our Massachusetts accident lawyers understand that the passenger injured in this accident was a 27-year-old female who was thrown from the car as it flipped. She landed on the roadway and was seriously injured. Reports indicate she suffered severe injuries to her leg and her head. Troop A of the Massachusetts State Police is currently investigating the accident along with the Chelmsford EMS and Fire Department.
Because of the accident, Route 3 was shut down for several hours.
As we continue on through Spring Break, drivers are asked to be cautious on our roadways for intoxicated drivers. Spring Break is one of the most likely times to find drunk drivers on our roadways. Students of all ages are let out of school for an entire week and they're out to celebrate. With all of the colleges and universities in the Greater Boston Area, you can bet that this is a common area for these kinds of accidents. If you're partying this Spring Break, make sure you do so responsibly.
Roadway Safety Tips from the Mass.gov:
-Never get behind the wheel of a motor vehicle if you've been drinking, not even if you've had only one beer. With every drop of alcohol, your ability to drive is compromised.
-Keep an eye on your friends. Remember that old saying 'friends don't let friends drive drunk'? Well, it still stands true today.
-Go out with a plan. If you know you're going to be drinking, be sure to designate a driver or use public transportation, a taxi, a bus, a train or your own feet to get home.
-Remember how costly drunk-driving convictions are. In Massachusetts, the total cost (including surcharges, fees, fines, etc.) will run you nearly $8,000.
-If you think you've spotted a drunk driver on our roadways, stay away and call 9-1-1 to report them. Your call and your report can help save lives.
-You should never bicycle while drunk either.
-If you throw a house party, keep an eye on your guests and make sure none of them departs without a designated driver.
-If you cannot find a safe and sober ride home, stay where you are and sleep it off.
Enjoy your Spring Break and enjoy responsibly.

Jeffrey Glassman Injury Lawyers, LLC is here to support those who have been the victims of drunk driving car accidents in Waltham and elsewhere. If you or someone close to you has been injured in an alcohol-related car crash, call (617) 777-7777 to set up a free and confidential appointment to discuss your rights.
Additional Resources:
Merrimack Man Charged in Serious Drunk Driving Accident, by Carolyn Dube, Merrimack Patch
More Blog Entries:
MBTA Curbing Alcohol Ads to Help Reduce Risks of Teen Car Accidents in Massachusetts, Boston Drunk Driving Accident Lawyer Blog, March 11, 2012
Wrong-Way, Drunk Driver Kills Motorist in Car Accident on New England Thruway, Boston Drunk Driving Accident Lawyer Blog, February 19, 2012