Officials with state, county and city law enforcement agencies are sending a message to drivers this St. Patrick's Day — Officers are out and they're looking for you, if you're drinking and driving.
This shouldn't be that difficult, just stay out from behind the wheel after guzzling down green beer — the Massachusetts Bay Transportation Authority (MBTA) is helping to offer more rides than ever for St. Patrick's Day celebrators. As we recently discussed on our Boston Drunk Driving Accident Lawyer Blog, the National Highway Traffic Safety Administration (NHTSA) reports that almost half of all car accidents that happen on St. Patrick's Day involve a drunk driver.
A drunk driver is someone who returns a blood alcohol concentration (BAC) level of .08 or higher. Aside from the drunk driving car accidents, there are countless more alcohol-related accidents, meaning a driver returned a BAC level of anywhere between .01 and .07.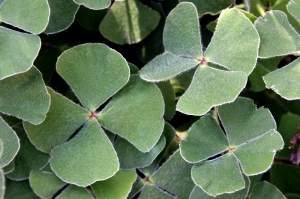 "The aim is not to kill the party, but to make sure that the party does not kill," said Newburyport County Attorney Jim Reams.
Officers are also targeting Middlesex County drunk driving car accidents. According to the Middlesex Patch, officers in this county are joining police around the state to conduct a number of sobriety checkpoints during St. Patrick's Day and well into the day after. Officers warn motorists to expect to be stopped during this enforcement period.
"The purpose is to further educate the motoring public and strengthen the public's awareness to the need of detecting and removing those motorists who operate under the influence of alcohol and/or drugs from our roadways," said the Superintendent of the Massachusetts State Police (MSP), Colonel Marian J. McGovern.
The NHTSA is also sending warning messages to drivers across the country, reminding them that getting busted for driving under the influence can be costly. A drunk driving conviction can cost up to $10,000 in court costs, legal fees and increased insurance rates.
Here are Six Tips from the NHTSA to Help You to Prevent Buzzed Driving:
-Post the Administration's new St. Patrick's infographic on your blog, website or Facebook page.
-Designate a sober driver before you head out drinking.
-If you've been drinking and you've found yourself with no designated driver, use public transportation, call a friend or family member, call a taxi or get a hotel room. Just make sure you have a sober ride if you're going to go anywhere.
-Use your area's sober ride program. Programs in Massachusetts can be found on the Buzzed Driving is Sober Driving's facebook page.
-If you see a driver on our roadways who you think is under the influence of alcohol, contact authorities immediately.
-Keep in mind that even buzzed driving is considered drunk driving. Keep an eye on your friends and family members. Share this message with them and help to keep them off of our roadways if they've been drinking.
Checkpoints throughout the state are possible through grant money provided by the Highway Safety Division of the Massachusetts Executive Office of Public Safety and Security. Go out and enjoy the St. Patrick's Day holiday, but please do so safely!

Jeffrey Glassman Injury Lawyers, LLC is here to offer assistance to those and the family members of those who have been the victim of a drunk driving accident in Massachusetts. If you or a family member has been hurt in an alcohol-related car crash, call (617) 777-7777 for a free appointment to discuss your case.
Additional Resources:
Celebrate safely on St. Patrick's Day, by Angeljean Chiaramida, Daily
Middlesex Sobriety Checks for St. Patrick's Weekend, by Josh Gray News, Middlesex Patch
More Blog Entries:
Drunk Driving Car Accident in Massachusetts Lands 22-Year-Old in Jail, Boston Drunk Driving Accident Lawyer Blog, March 15, 2012
MBTA Curbing Alcohol Ads to Help Reduce Risks of Teen Car Accidents in Massachusetts, Boston Drunk Driving Accident Lawyer Blog, March 11, 2012