Enterprise News reports that there has been an increase in the number of drivers who were killed in accidents who tested positive for drug use — from 16 percent back in 2007 to more than 20 percent in 2011.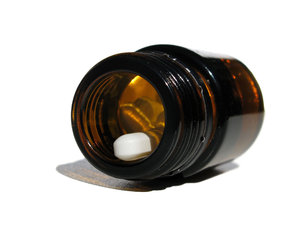 "We have noticed more incidents of drugged driving of late and in many cases used in combination with alcohol," said David Deiuliis of Mothers against Drunk Driving Massachusetts.
Our Brockton car accident lawyers understand that there has been a growing drug problem throughout the state, especially when it comes to drugged-driving accidents. One of the largest increases is from the use of opiates. As they're more commonly used on the streets, they're more commonly found in drivers involved in fatal accidents.
On June 30th, an officer charged a man with drugged driving in Easton after witnessed told officers that they saw him stash prescription pills underneath his driver's seat as he pulled over to change a tire that had gone flat. The driver ended up confessing to police officers that he had taken five different prescriptions throughout the day.
According to Easton officers, for every six drunk driving charges, there is at least one who is slammed with driving under the influence of drugs.
But it's not just in Easton. Officials in Middleboro are also saying that they've seen an increase in car accidents and overall drug-related calls.
According to national statistics, this drug use is alarmingly high among young drivers. A recent survey, the National Survey on Drug Use and Health (NSDUH), concluded that close to 11 million people over the age of 11 report driving under the influence of influence of illicit drugs during the last year.
On a national level, officials with the Obama administration say that they're making moves to stop this epidemic, through the Office of National Drug Control Policy.
The President has kept the month of December as December National Impaired Driving Prevention month for the last three years. He says that his goal is to reduce drugged driving by at least 10 percent of 2015.
In the state of Massachusetts (as of November), there were more than 75 certified recognition officers in the state. These are officers who are trained to recognize and identify the behavior of a drugged driver.
Everyone's affected by this dangerous behavior, too. Drugged driving poses threats to public safety, as evidenced by the number of fatal crashes each year on our Nation's highways. Effective drugged driving prevention is one of the best ways to improve highway safety, to reduce illegal drug use and to get more drug abusers into addiction treatment. All 50 states and the District of Columbia have laws that specifically target drugged drivers. Almost one-third of states have adopted the per se standard which has been identified by the Obama administration's 2010 National Drug Control Strategy as one of its major initiatives.

If you or a loved one was involved in an accident in Massachusetts, call Jeffrey Glassman Injury Lawyers for a free and confidential appointment — (617) 777-7777.
More Blog Entries:
SAMHSA Report Says Parents May Help Prevent Teens' Substance Abuse, Boston Drunk Driving Accident Lawyer Blog, June 5, 2013