Unfortunately, there are thousands killed in drunk driving traffic accidents each and every year. It's some of our most vulnerable, and helpless, motorists who are injured and killed in these accidents much of the time. On our Boston Drunk Driving Car Accident Lawyer Blog, we recently told you about a driver who was pulled over (and intoxicated) with 4 children in the vehicle.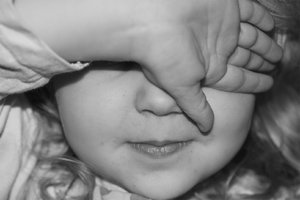 Well, that's not the only case we've seen recently. According to the Boston Herald, a man from Spencer is facing serious charges after being busted driving under the influence with 2 children in the vehicle. Officers reports that it happened at about midnight on Sunday when an officer stopped a vehicle that was driving toward him, head-on. The officer had to slam on his brakes and pull over to the side of the road to avoid being hit. Luckily, the officer was able to pull the driver over before an accident happened. The driver was charged with child endangerment while driving drunk, negligent driving, drunken driving and marked lane violations.
Our Spencer accident lawyers understand that there were more than 210 children who were killed in drunk driving car accidents throughout the nation in 2010. Of those accidents, more than 130 of them were riding with the drunk driver. Driving under the influence of alcohol or drugs by one's self is bad enough when considering that such actions endanger not only the impaired driver but also all other people on or near the road. But it's way worse when children in the vehicle.
As parents and caregivers, we have a responsibility to keep our children safe. We've got to make sure that they've got safe and sober rides, and that they're buckled in each and every time they get into a vehicle. These young ones can't fend for themselves, and that's where you come in.
You know it's wrong to get behind the wheel after consuming alcohol, and you know it's dangerous for your children, too. Make sure that you never go out drinking with you children. It's your responsibility as an adult, as a parent and as a safe driver.
No child should be in danger from drunk driving, especially by those entrusted to keep them safe. We believe that drunk driving is criminal and irresponsible, and having a child in the car elevates this criminal act to child abuse.
If you are caught drinking and driving, you could face a number of fines and penalties, such as a license suspension, community service, and even jail time. However, if you are arrested for DUI while carrying an underage passenger, you may also face additional charges for drunk driving child endangerment.
If you're charged with child endangerment while operating a motor vehicle, you can be sentenced to the house of correction for no less than 90 days and no more than 2 and a half years. You're also looking at fines of no less than $1,000 and no more than $5,000.

If you or a loved one was involved in a drunk driving accident in Massachusetts, call Jeffrey Glassman Injury Lawyers for a free and confidential appointment — (617) 777-7777.
More Blog Entries:
Kids Don't Have a Choice To Avoid Drunk Driving Accidents, Boston Drunk Driving Accident Lawyer Blog, July 15, 2013
Not All Designated Drivers are Sober or Safe Drivers, Boston Drunk Driving Accident Lawyer Blog, July 13, 2013