The polls are in and according to The Daily Beast's 2011 list of the 25 Drunkest Cities in the United States, Boston ranks in at number one! Our city moved up from 8th place in the 2010 poll. While it's nice to be a winner, being number one for drunkest city in the country may not be something to brag about. The drunker the city, the higher the chances are for a drunk driving accidents, and ultimately for a fatal accident.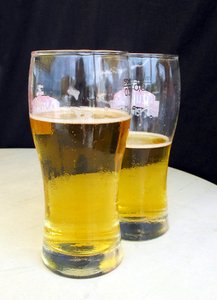 These statistics were gathered through a mixture of research surveys and from statistics from the Centers for Disease Control and Prevention (CDC). Alcohol-related car accidents in Boston contributed to a majority of the traumatic brain injuries (TBI) in local hospitals throughout the year. These are some of the most severe injuries to be sustained by traffic collisions.
Our Massachusetts drunk driving car accident lawyers understand that alcohol-related traffic crashes account for about three quarters of all brain injuries in our city. According to The Atlantic, only about a fifth of car accidents result in serious brain injury nationwide, proving that Boston's drug of choice is much more of a serious problem than in other areas in the country. In our city, most of these injuries resulting from alcohol-related accidents result in brain injury severe enough to warrant care from a rehabilitation hospital.
The ball has already dropped, New Year's may be over and everyone may have put down their celebratory cocktail, but Bostonians don't plan on stopping the celebration any time soon. In our city, it seems that with the latest polls and statistics, every season is a drinking season. Some of the top spots on the 25 Drunkest Cities in the United States are held by areas with a large beer-brewing industry, while others ranked high because of their thriving bar culture.
According to the study:
-Massachusetts' populations: More than 4,750,250.
-Average monthly drinks consumed per person: 15.5.
-Percent of population that are heavy drinkers: 7.4 percent.
-Percent of population that are binge drinkers: 20.1 percent.
According to the National Highway Traffic Safety Administration (NHTSA), there were more than 300 people who died in car accidents in 2010 in Massachusetts. These are the most recent statistics on record. Across the U.S., alcohol-related car accidents accounted for more than 30 percent of all traffic fatalities throughout the year. While the number of these types of accidents did in fact experience a decrease from the previous year, there were still nearly 33,000 people who died because of these tragic and preventable accidents.
Yes, Boston is a fun and exciting place to live, but there's no reason it should be a dangerous place to live, too. As we start out the New Year, drivers are asked to be cautious, alert and sober behind the wheel. The path to safer roadways starts with you.

The Boston Drunk Driving Lawyers at Jeffrey Glassman Injury Lawyers represent the victims of drunk driving accidents throughout the state. We offer a free and confidential consultation to discuss the rights of accident victims. (617) 777-7777.
More Blog Entries:
Drunk-Driving Car Accidents in Massachusetts Expected to Increase Through Holidays, Boston Drunk Driving Accident Lawyer Blog, December 19, 2011
Female Arrests for Drunk Driving in Massachusetts, Nation on the Rise, Boston Drunk Driving Accident Lawyer Blog, December 10, 2011